When we think of office interior design following an elegant and luxurious trend, everyone will imagine it as a style that requires high economics. Most people have misunderstood that the concept of elegance and luxury will always go hand in hand with expensiveness. In this article, Crystal Design will share with you the right definition of luxury and how we can help you achieve luxury office interior design with our company's experience.
The core of elegant office interior design style.
The adjective 'elegant' has always been an imposing phrase that proved hard to reach for many people. However, the truth is that not everyone needs to have a lavish aesthetic or have to use expensive decorations to achieve luxury in their designs. The truth is the complete opposite of what we think. Elegant is a simple, tidy feeling that is elegant, characterized by grace or style. Specifically, professional office interior construction field, true elegance will create an appeal and a sense of sophistication in the space while still creating a sense of closeness for the admirers.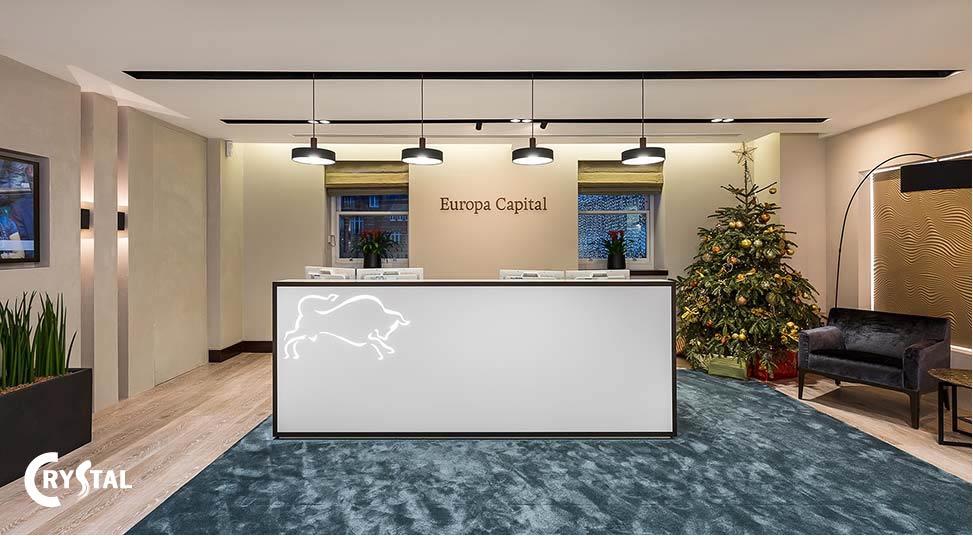 Interior design warm reception and elegant
Factors that make office interior design become luxurious.
Neat, tidy and clean space.
Regardless of your office design style, any spatial design style will not be truly luxurious if it is not neat and clean. Besides, a room with a pleasant scent will not only make people feel excited and relaxed but also leave a lasting impression. Tidy and tidy is inherently linked to cleanliness, and this feature also contributes to the elegance of your office. We should use the storage cabinets in a deliberate and aesthetically pleasing way in the design, this will help simplify the décor and show neatness, care, and sophistication. health at the highest level.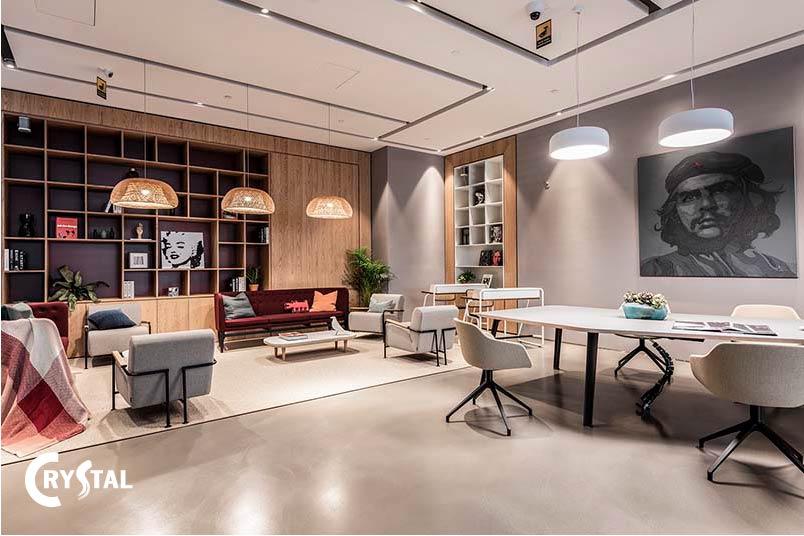 Office furniture design with neat layout space
Harmonious lines and modern colors.
Elegant design style has always been closely related to neatness and careful calculation of the contours of spaces, architecture, furniture, and decorations. Contemporary luxury possesses minimalist design lines combined with bright and neutral colors to create a harmonious whole, bringing modernity and sophistication to the office space.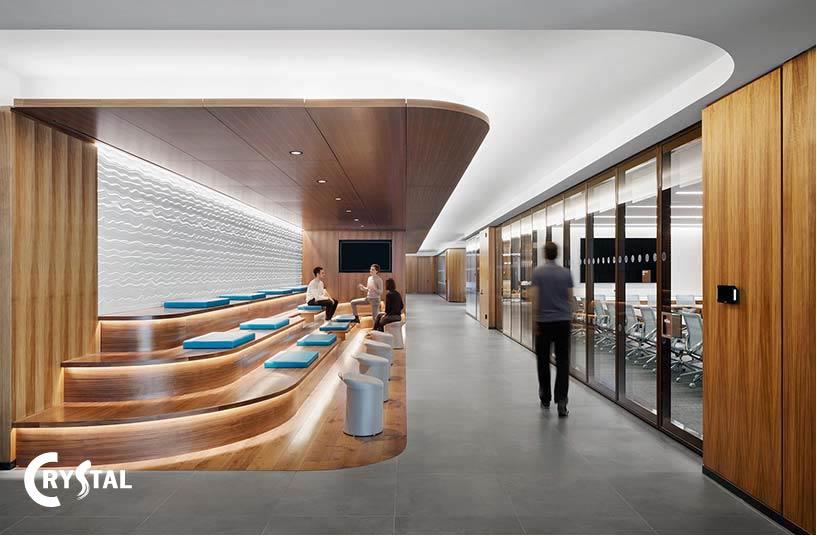 Office furniture design combines light, color and harmonic contours
Combining classic elements.
Elegant and luxurious are timeless. While there are trends that are considered "elegant" that can change from time to time, one thing that will always make an office space luxurious is the addition of vintage elements. Designs with vintage elements won't necessarily feel claustrophobic or antiquated; instead, the classical means things that have come and been on the forefront after years of existence that are not obsolete. Things like combining neutral colors such as gray, red, or brown or furnishings like many classic single sofas will add a sense of luxury to any style of spatial design.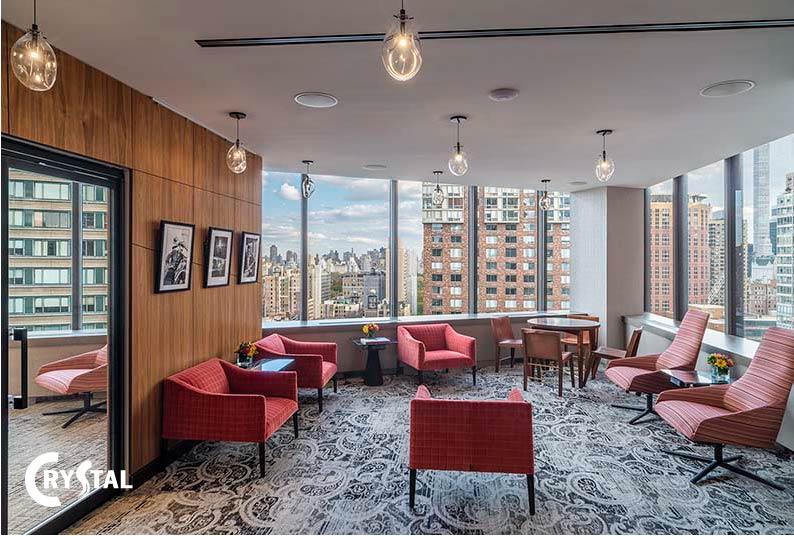 Interior designer lounge with luxurious interior
Simple decorative accessories and quality.
To add a sense of luxury and elegance to the corporate space. You can use a combination of relatively simple accessories and decorative items such as a ceiling lamp or an abstract painting. Do not use too many lavish accessories and have many colorful highlights or overly complicated lines. Because these accessories often tend to lose the elegance of the room.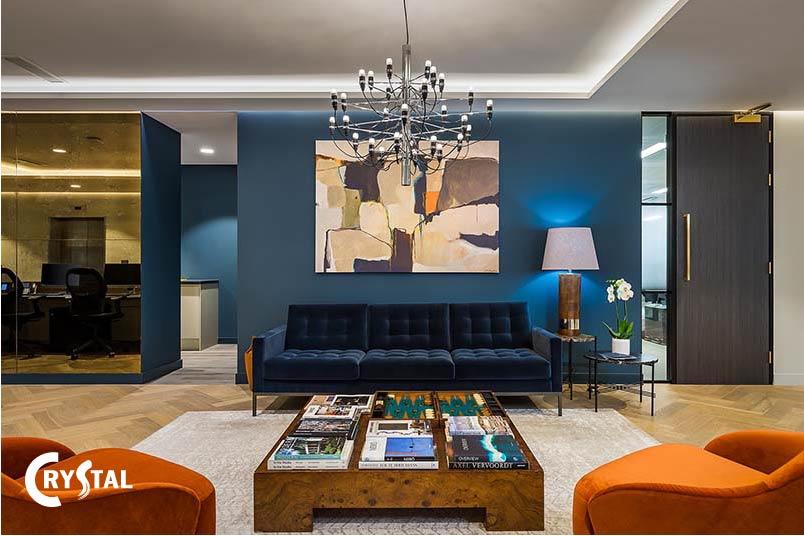 Interior design space luxurious lobby and elegant
Inspirational elegant office interior designs of 2020.
The key points of this design style are bright colors, tidy and lines from interior items that will combine to create a sense of luxury for your business face. Below are the different design designs but all towards a common goal is to achieve the luxury of a company room.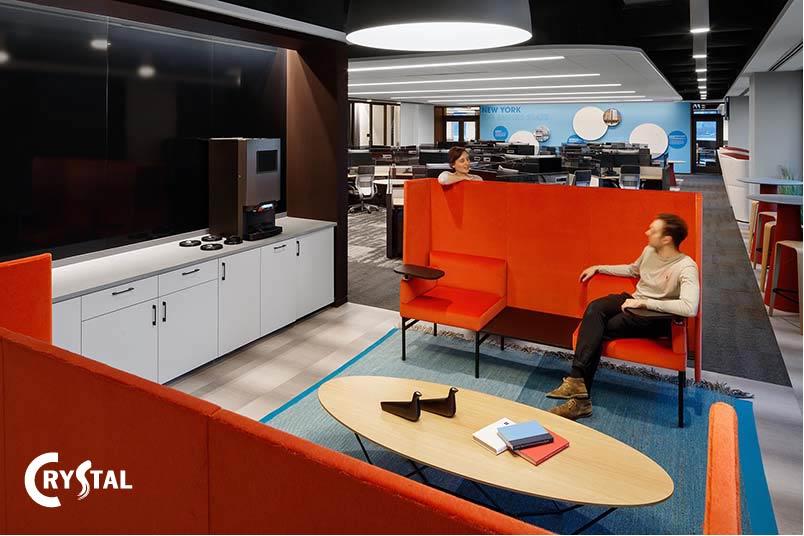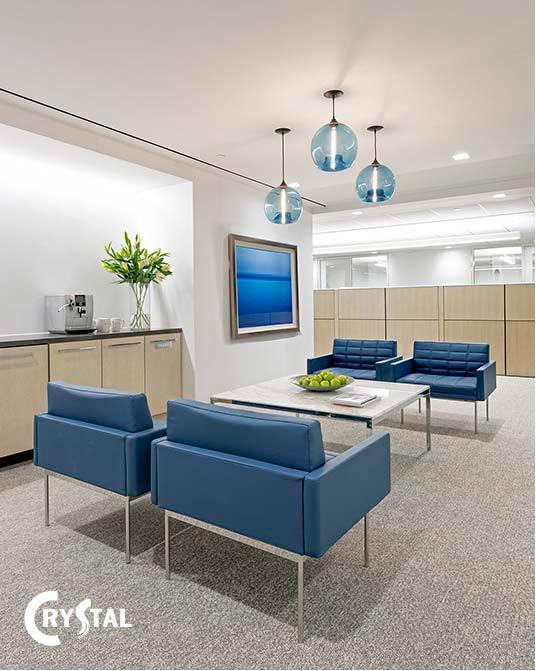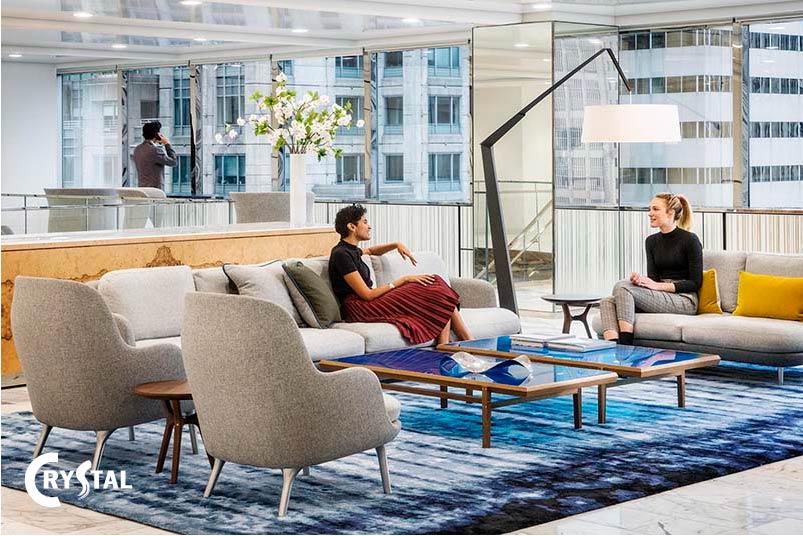 Elegant office design style will become extremely accessible and practical if you have a professional office interior design service provider. Crystal Design company provides office design package with more than 23 years in the field and thousands of projects have been executed, confident that we can realize all the wishes of our customers. Contact Crystal Design via Hotline: 0906317386 to be supported by our professional consultant team and make all your interior design ideas come true.