Office interior design is one of the significant aspects affirming the brand of a company. Through office branding, your employees will have a clear definition of your business's culture and philosophy. Besides, office design that reflects the company brand will earn trust and confidence on customers and demonstrate company values. Let's join the prestigious office interior design company Crystal Design to find out the rules and tips to build a brand through office design.
The importance of office interior design in business branding
Affirming the brand and corporate culture: Conveying the company spirit through office design will influence employees' thinking about the company's culture and brand, which strongly expresses the business core values. Thanks to this, employees easily define and realize the company's goal and mission, encouraging the excitement and increasing productivity.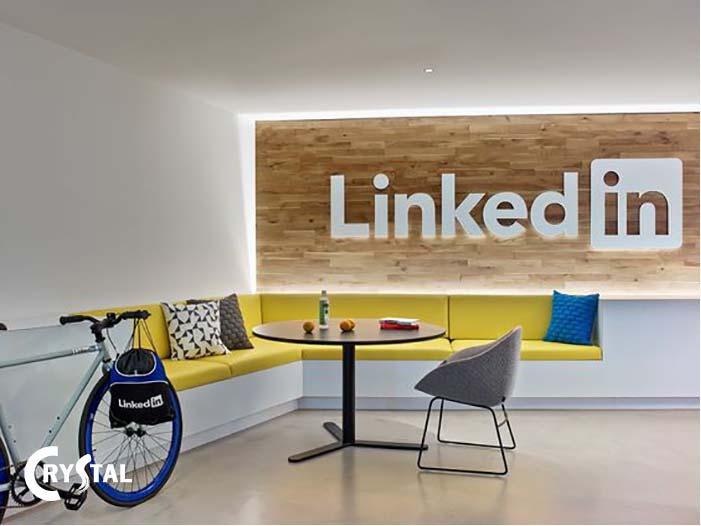 A company with strong culture and clearly demonstrated through the office design will create many positive effects on employees
Increase employee solidarity and productivity: Comfortable office space which properly demonstrates the corporate culture will have a positive impact on employees, increase satisfaction, and the connection between individuals and businesses. Moreover, this stimulates conscientiousness in employees to have more contribution and effort in building a strong team.
Attracting talents and gaining recruiting advantages: A beautiful and professional office space, demonstrating a positive culture, will certainly be a great advantage to retain true talent. In addition, the branding office will help candidates and employees have a clear view of company values, goals, development orientation, which build trust on candidates; then attract potential sources.
How to make your office space an integral part of the brand
Tell your brand story through imagery: Let's make a try to decorate your office with artistic pictures of your business's products or services at different stages of development. An example for you: A coffee supplier can display photos of coffee beans at each stage, including being picked, roasted, packaged, and shipped.
Brand stories shown through images will be more vivid through words
Create color consistency with the brand: Based on the company's logo, you can easily choose an office color scheme to show a seamless continuation of your brand. Bold bright colors work great when you want to attract clients but can be overwhelming and uncomfortable for employees in a workspace environment. Instead, consider blending neutral colors with existing brand colors to create the perfect office color palette.
Choose furniture wisely: The company's office interior design says a lot about your brand. Dark wood paired with leather suggests a sense of tradition and prestige. Glass doors and modern furniture provide hints at an innovation. Industrial style furniture suggests a sense of cutting edge and fashion-conscious. In addition, the strategic display of company milestones and achievements will help inspire expertise and trust.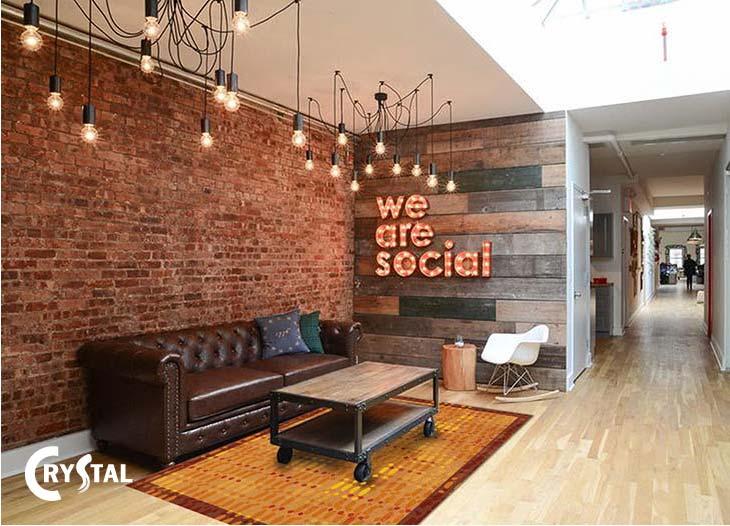 The choice of office furniture affects the brand image of your company
Utilize your office layout: Layout setup shows a lot about the culture of a company. Plenty of private and split office spaces will be suitable for a traditional office that focuses on getting things done. The open-space design is suitable for a creative and modern office, encouraging employees to communicate, collaborate and be ready for innovation.
Outstanding interior design examples of office branding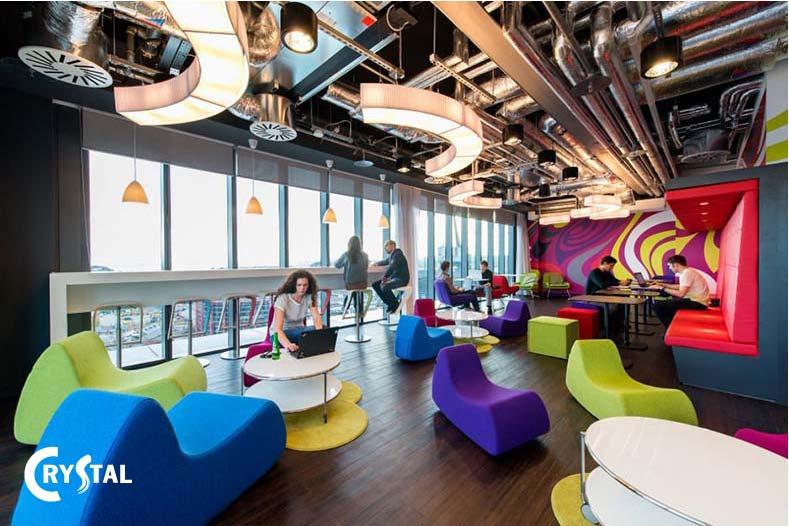 From their playful and colorful design, Google proves that
they are leaders of innovation and an emphasis on creativity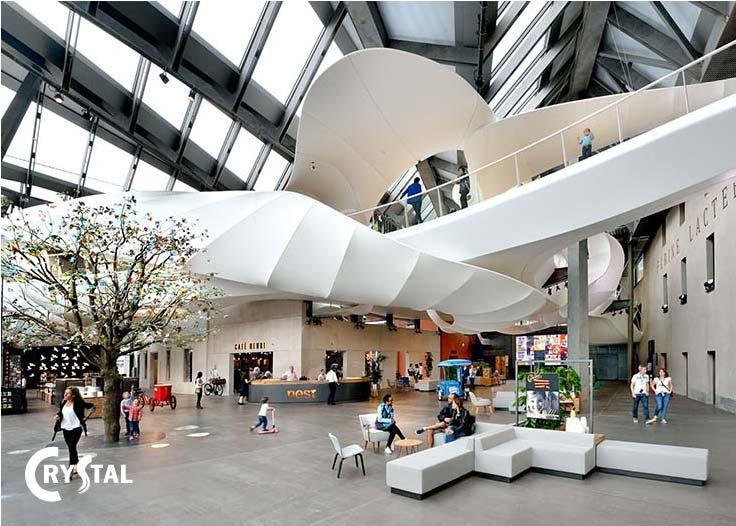 Open-space Nestlé office implies a culture of connection and cooperation, which expresses the globalization of the business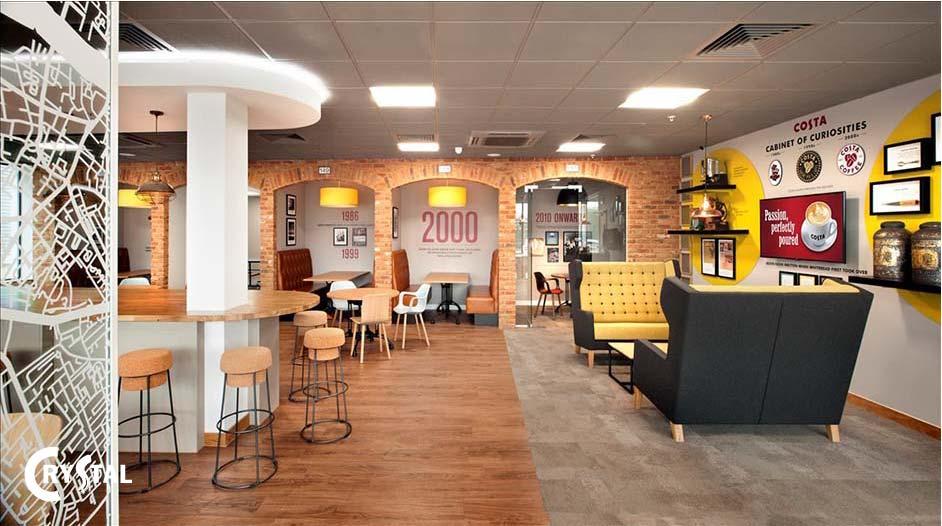 Costa Coffee brought the right image of its coffee shop chain into the office design, expressing the mission and love for coffee of both employees and customers
This article is intended to share with you the importance of office interior design and tips to strengthen your business brand, increase employee productivity and build trust in customers. Crystal Design is a packaged office furniture construction company in Vietnam that can support your company in achieving unique corporate interior designs, expressing your own corporate culture and brand identity. If you are planning and will need an office interior design consultation for your business, please contact us for immediate consultation via our Hotline: 0906317386.