The free-style interior design of the living space, known as Bohemian or Boho style, a style of living space decoration that is remarkably eye-catching. For customers who want their office to be full of vitality, culture and have decorations with many interesting lines and colors that impress those who see it. Let's join the prestigious office interior design company Crystal Design to find out in detail how this style and what it contributes to the modern office interior design we have today.
Bohemian interior design style in modern office.
At some point, you must have come across the Bohemian style. But you might not realize it then because it is a combination of many stripes of colors, fabrics, decorations, and lighting that creates the eye-catching elements that cannot be missed. This style has become a great interior design option for a rich living space, a relaxed spirit, and filled with the attention of the gazes due to its uniqueness.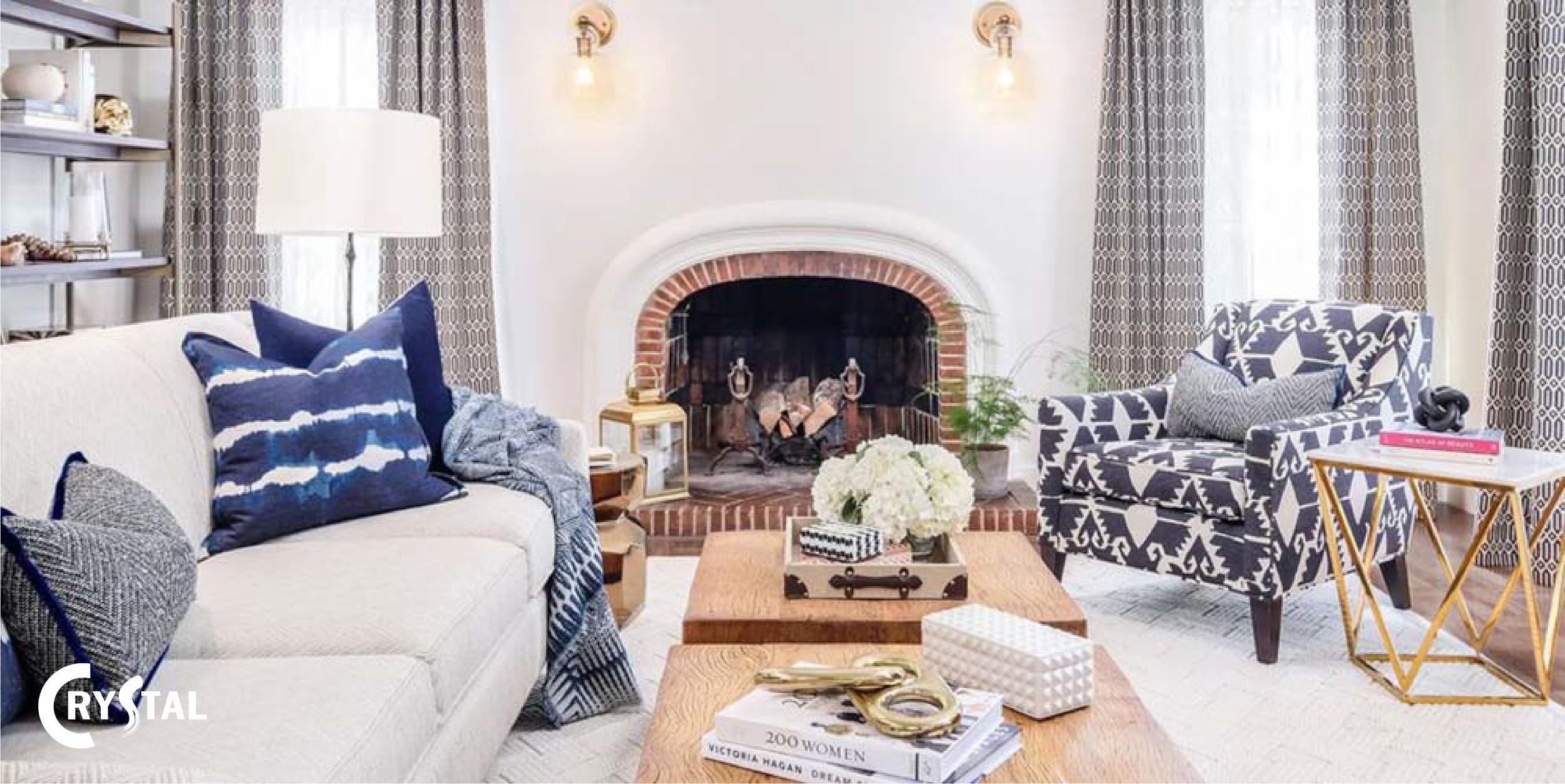 Interior design in traditional Bohemian style for living space at home
Notices when applying Bohemian style in modern office interior design.
This design style was very popular in people's homes, but is it effective to apply it to the workspace? We look at 'Madness' for the answer to that question – a game development company on the mobile applications that took advantage of the traditional core of bohemian style and added the modern lines into their co-working space.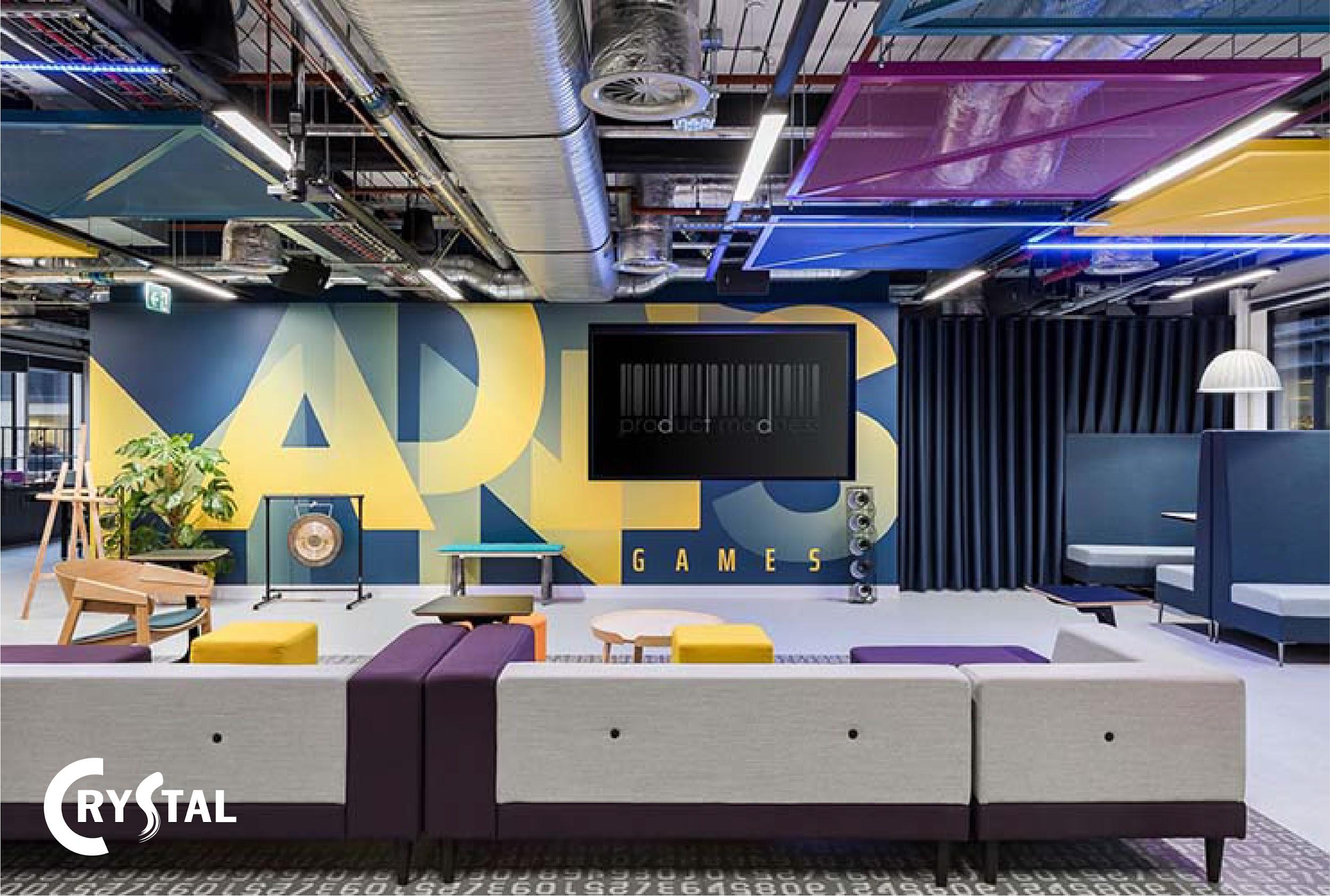 Madness's office design style for co-working areas
To combine this style of design with a high-end office for a modern company and make your business catch all the eyes, you must understand the following points.
Limit the use of unreasonable colors. Because the nature of this design does not follow any specific pattern of color. If we try to use too many different color tones to create a standout without any calculation, the result will be the feeling of overwhelm and discomfort in the office, instead of attractive and eye-catching.
Fabrics are the next factor to create the characteristics of this style. Using fabrics such as carpets and curtains with eye-catching patterns and colors that harmonize with a neutral-colored background or floor will create a contrasting effect. We can take advantage of this to highlight a corner of the wall to avoid feeling overwhelmed by colors.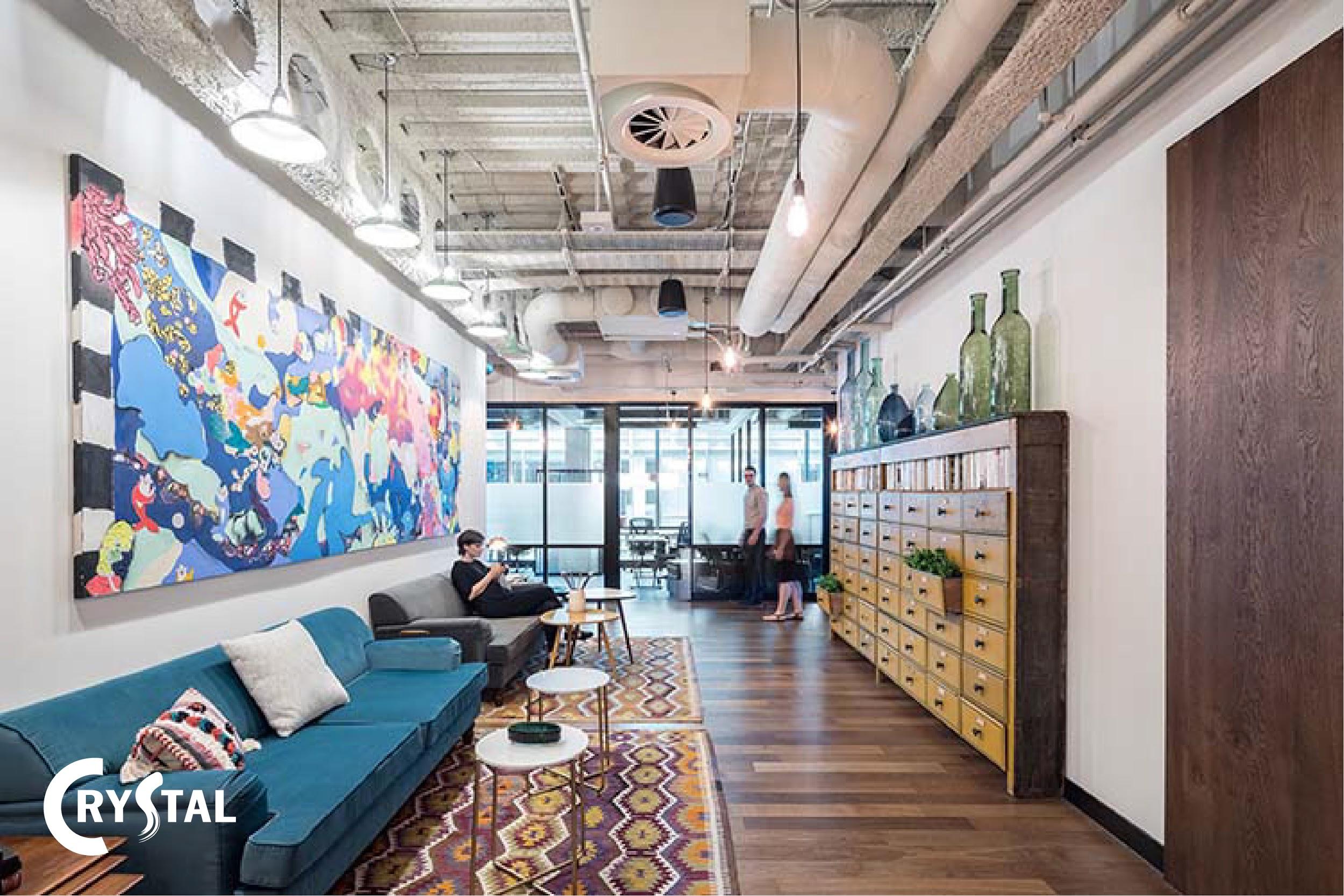 Bohemian-style interior design for office lounge with blue colors as a highlight for the space
The design and color of decorative items such as green landscapes, furniture, artwork, or sofas, pillows, and they should also be elected and colored according to a set theme.
Natural light will be the last element on this list, but equally important. Combining the Bohemian style with open office interior design will help you take advantage of more natural light. Having outdoor light shining on the bedroom at home, or office, or whatever room you can think of, will always be healthy and help you highlight the designs in the room without any difficulty.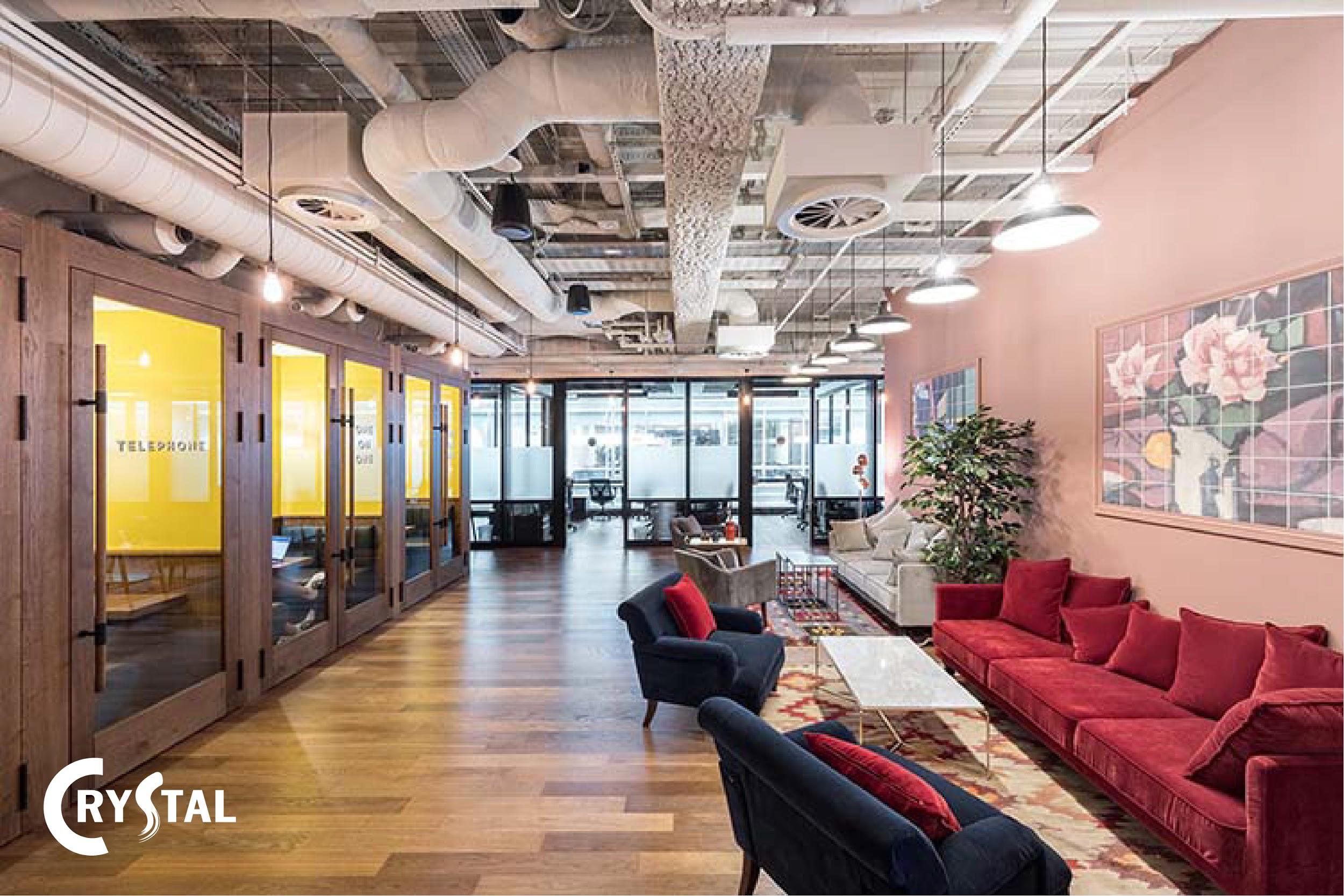 Bohemian-style interior design for office lounge with harmonious overall pink color
Some of the latest unique Bohemian style office interior designs in 2020.
Bohemian is an extremely unique design style and there are still not many offices that willing to apply this type of interior design to their offices. Luxurious office interior construction company Crystal Design would like to introduce to customers some unique Boho office space designs in 2020.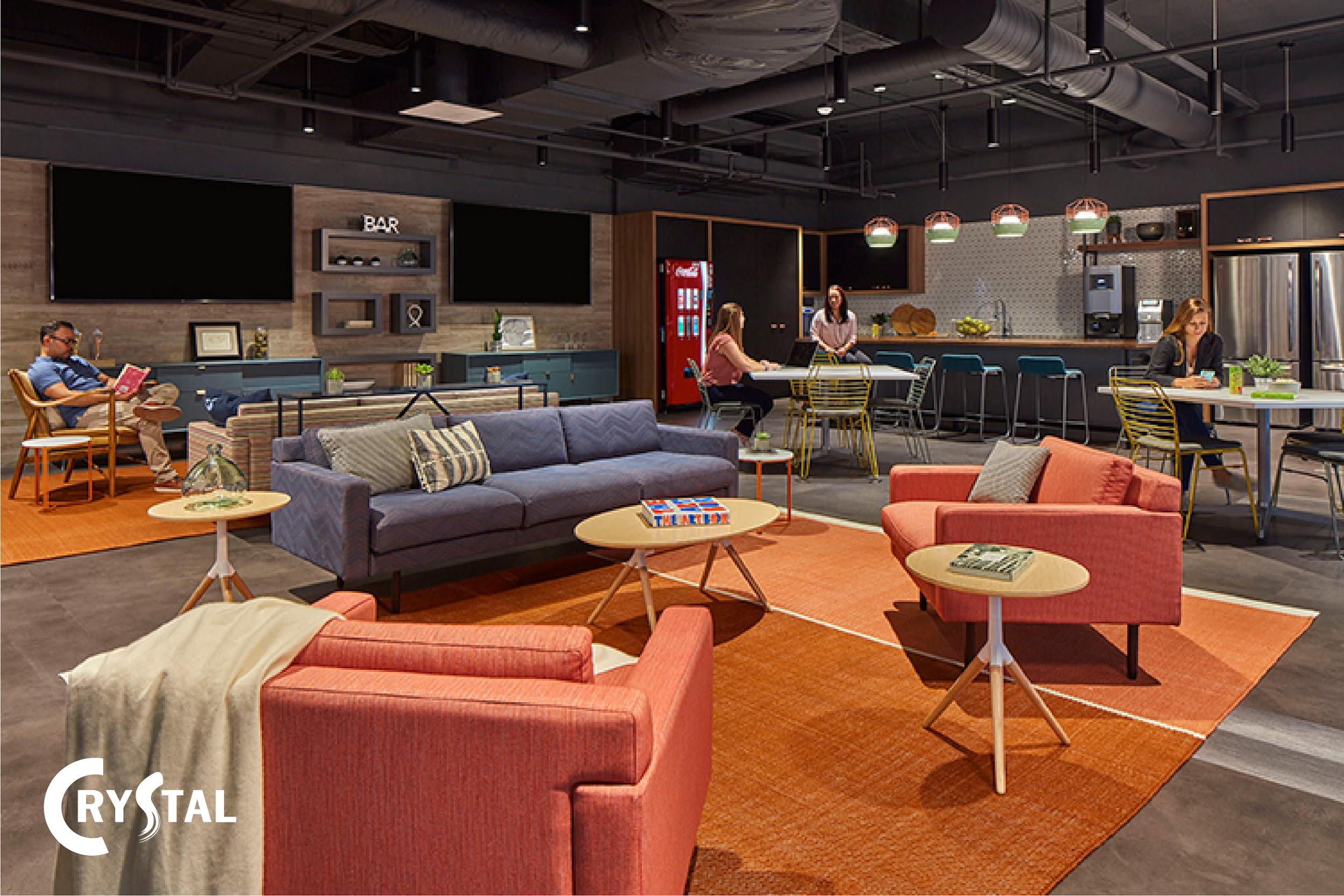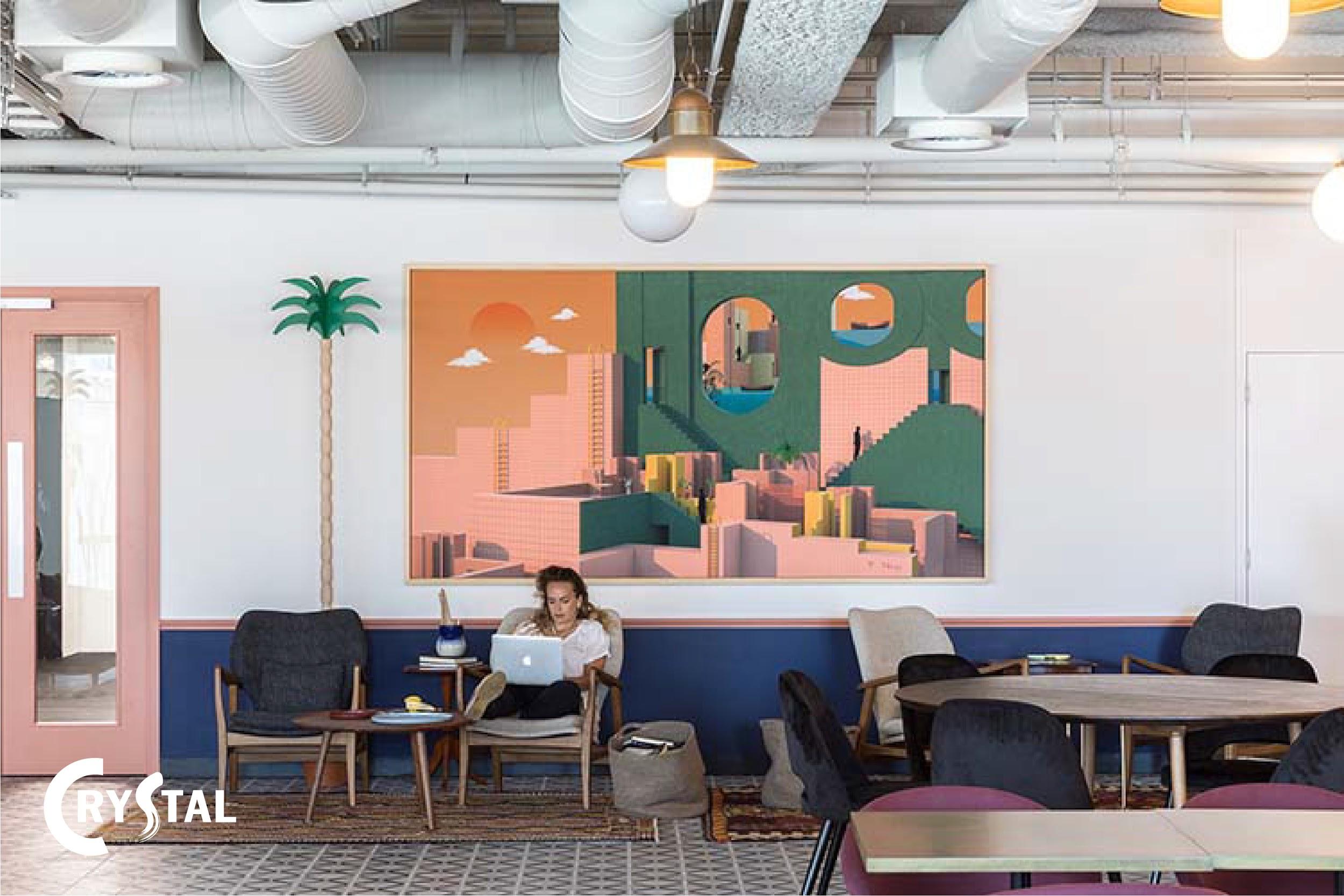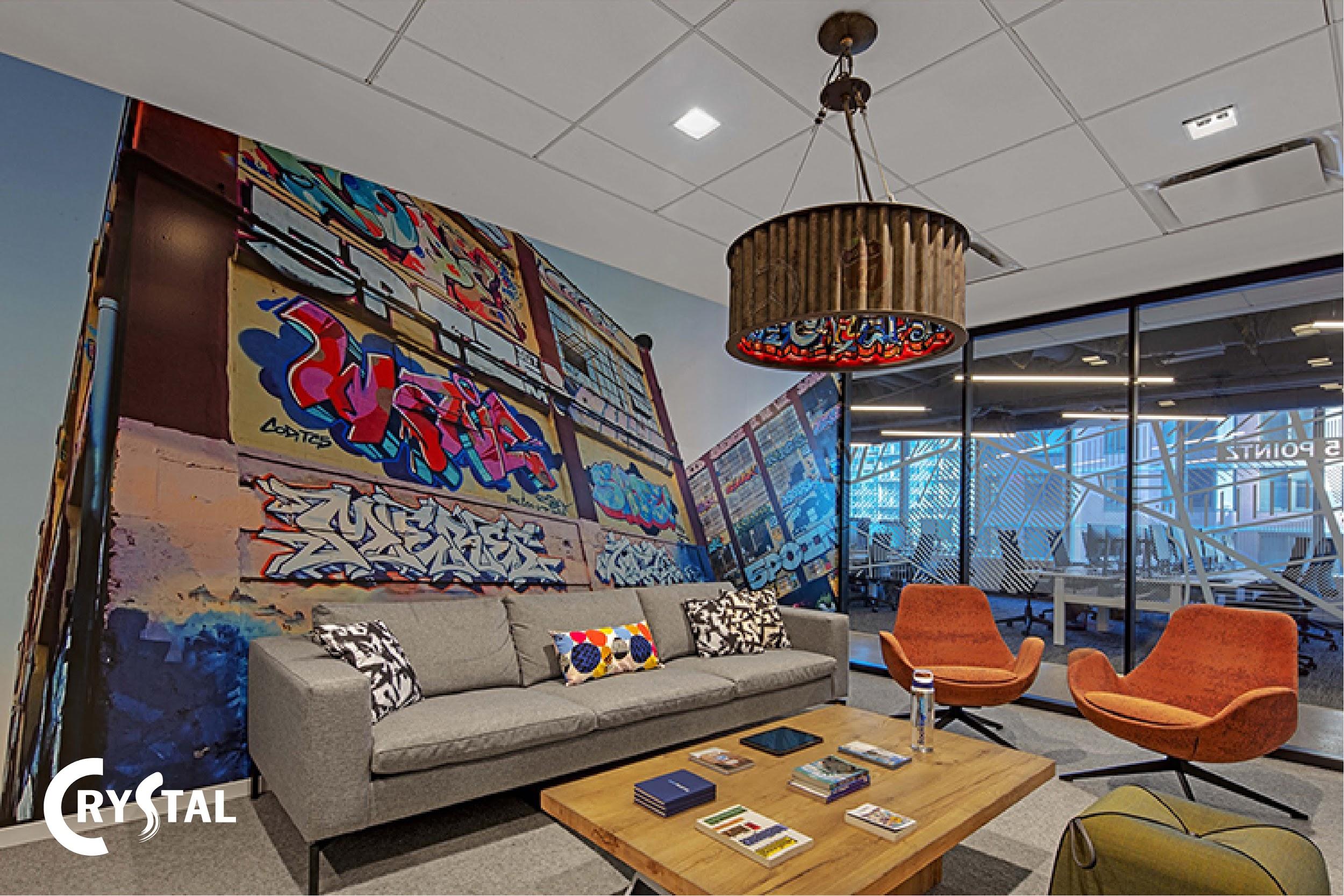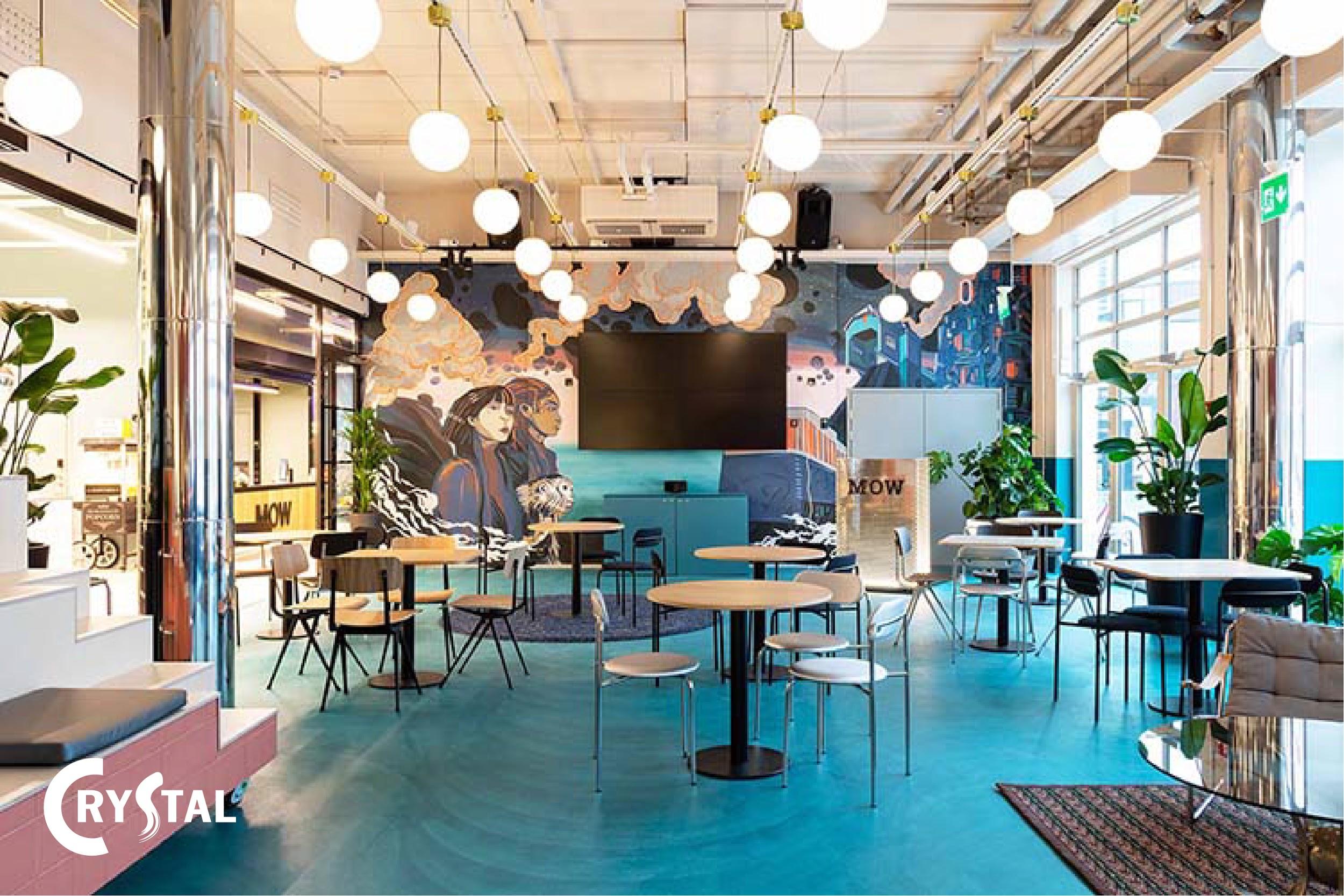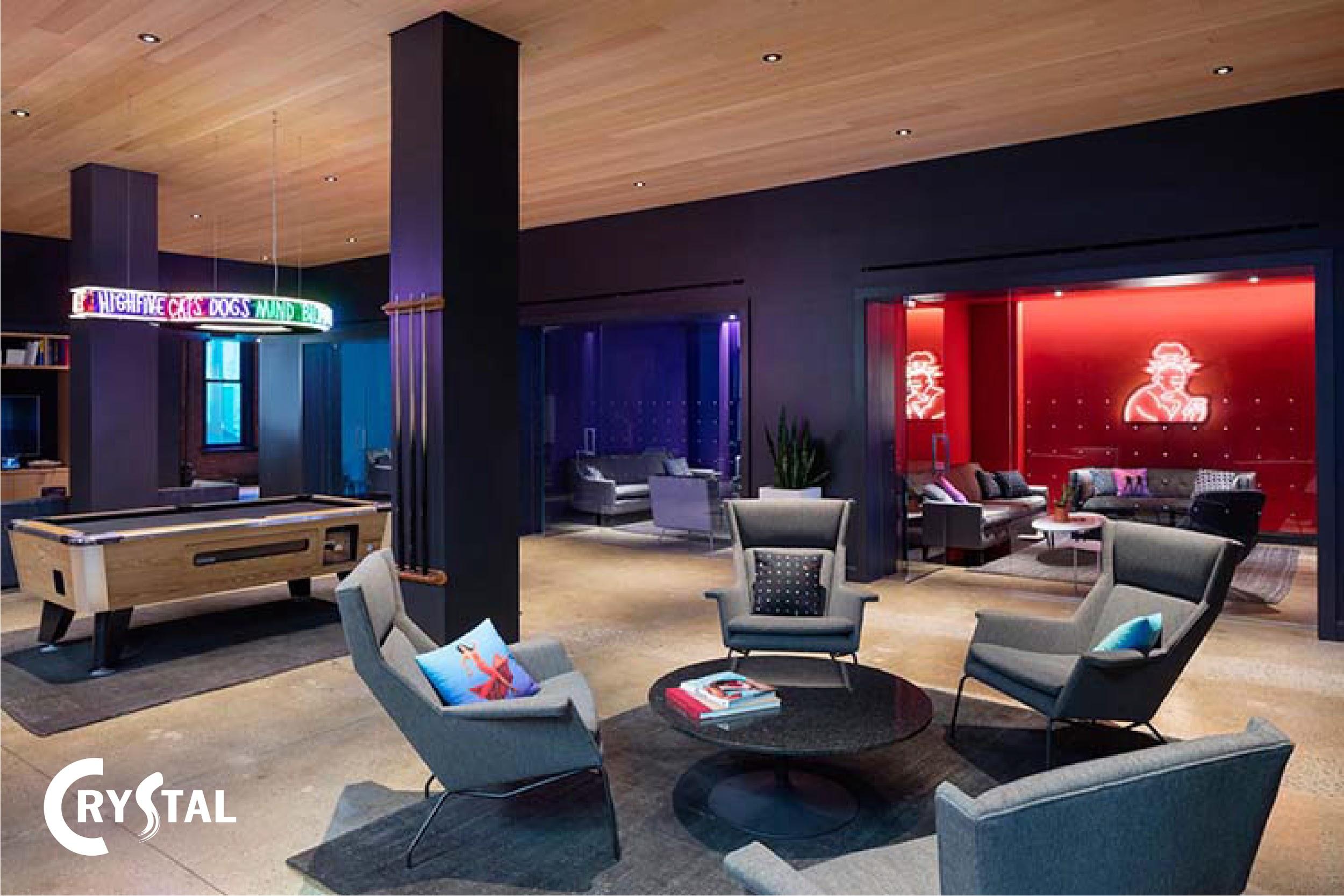 Multi-color interior design style – Bohemian is a novel trend for the modern office. Hopefully, this article will help customers to have the inspiration for this fancy design and apply it to their office. Crystal Design is a packaged office furniture construction company in Vietnam that can help you achieve unique office interior designs, expressing the nature of your corporate culture that makes people admirable. If you are planning and will need an office interior design consultation for your business, please contact us for immediate consultation via our Hotline: 0906317386.