Showrooms, also known as exhibition, is a place used by company, corporation to display their products and attract customers. Nowadays, showrooms are essential as it is shown the face of the corporation. Thus, the investors always emphasis on having a unique showroom interior design on top.
This is an opportunity for Crystal Design to show off what we have in store. As a big name in the design consultant field, Crystal Design has successfully implemented many large showrooms in Vietnam such as SAMSUNG Showcase and SEHC EBC Showroom in Ho Chi Minh City.
SAMSUNG SHOWCASE
One of the biggest project of SAMSUNG in Southeast Asia, with the total area scale up to 1.010 square meters, divided into 2 floors and 18 sections. Located in District 1 – the heart of Ho Chi Minh city, the commercial center of Vietnam.
It has attracted alot of attetion from investors and big corporations worldwide. And SAMSUNG had entrusted Crystal Design to be the main construction unit for their one of the biggest project ever.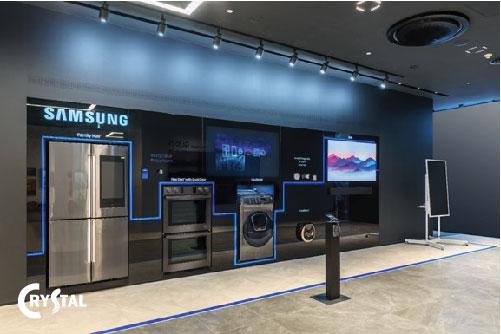 SAMSUNG Showcase Vietnam
Crystal Design has completed the project on schedule thanks to the experienced staffs and always been actively looking for interior products. Having our own factory also an advantage to help the construction progress went smoothly and professionally.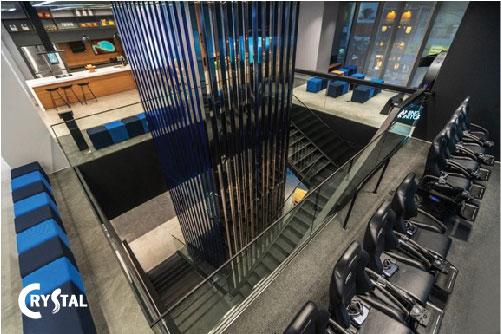 Inside SAMSUNG Showcase Vietnam – District 1 Ho Chi Minh city
SEHC EBC Showroom
Opened in November 2017, the Executive Briefing Center is located at the Samsung factory (SEHC) in the High-Tech Park District 9, Ho Chi Minh City, the largest B2B facility in the Southeast. Asia, the starter for growth in the region, is also the place to introduce innovative solutions to client businesses.
With a total area of more than 500m2, EBC includes 11 sections equipped with modern equipment, providing smart solutions and the benefits that businesses are interested in such as: Display Solutions, Delivery Transportation, Electronic Entertainment, Fashion, Restaurants – Smart Hotels, Business Intelligence, Smart Education, Smart Factory, Smart Home, System Aircon, Trainning department. All are constructed by Crystal Design.
Smart Hotels section, Samsung SEHC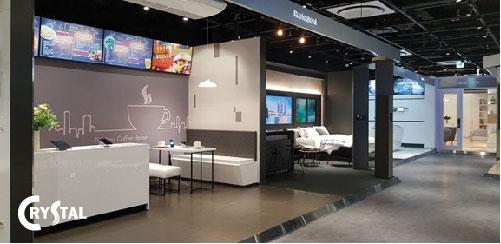 Restaurant – cafe simulation area: The menu is displayed in real time on the big screen and on the tablet, users just need to choose the food on the mobile device.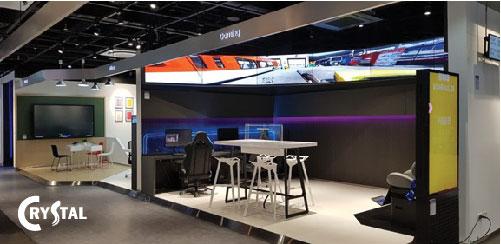 Entertainment area
Beside the electronics and technology industries, currently there are many different businesses have invested heavily into showrooms, which requires us to grasp the opportunities, to provide the consulting and interior design services.
Crystal Design has done a lot of Showroom and other major projects that you will want to refer to at https://www.deco-crystal.com/en/project/
Other showroom designs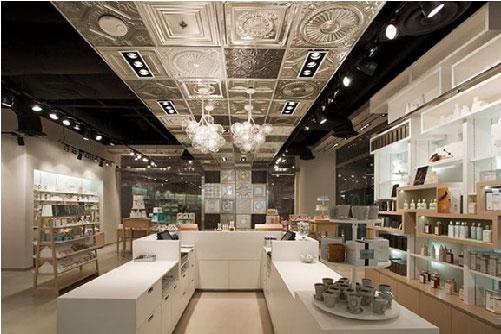 Cosmetic products showroom
The target of the cosmetic products showroom is usually modern women who are interested in beauty care and are very sophisticated and demanding. Cosmetic showrooms often have to be arranged in a reasonable and meticulous way to satisfy the most demanding customers.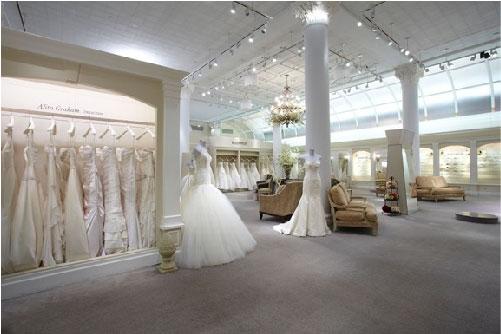 Bridal Showroom
The bridal showroom emphasizes a gentle and romantic space. It is the first page of the couple's fairytale. The most commonly used color tone is white and pink, highlighting softness, sparkle, and romance.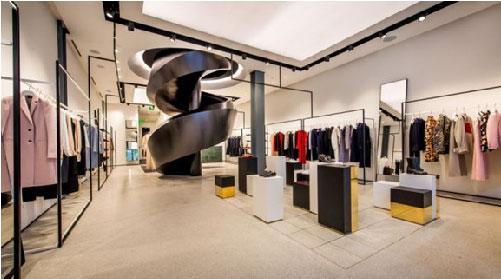 Fashion showroom
Fashion showrooms often have a spacious, youthful space with bright colors, showing a dynamic and modern space, creating a strong visual impression on customers.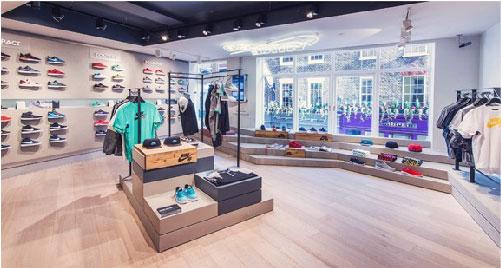 Fashion Showroom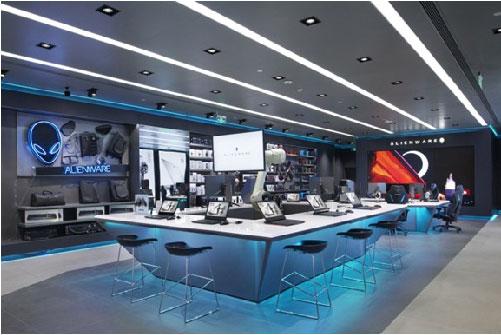 Technology showroom
The lighting layout of this technology showroom design is in line with the main style and message given by the owner, utilizing light to create the beauty and appeal of the product for customers.