Not all business owners have a large company or a large office space areas. So, the layout of the space is a very necessary thing, especially for offices with modest areas. Crystal Design, professional office interior construction company, will guide you towards minimalist office interior design and still be as effective as large offices.
Definition of minimalist office interior design.
Minimalism means as simple as possible, and in luxury office interior design, the simpler the design gets, the more efficient it will be. The minimalist office design style will work best when combined with a co-working space (open space). The minimalist style in the office will often be combined with the way the co-working space is. Therefore, the design will be directed to the simplicity, layout of the work area and furniture, leading to the optimization of space for the office. These factors will directly affect the satisfaction and productivity of everyone.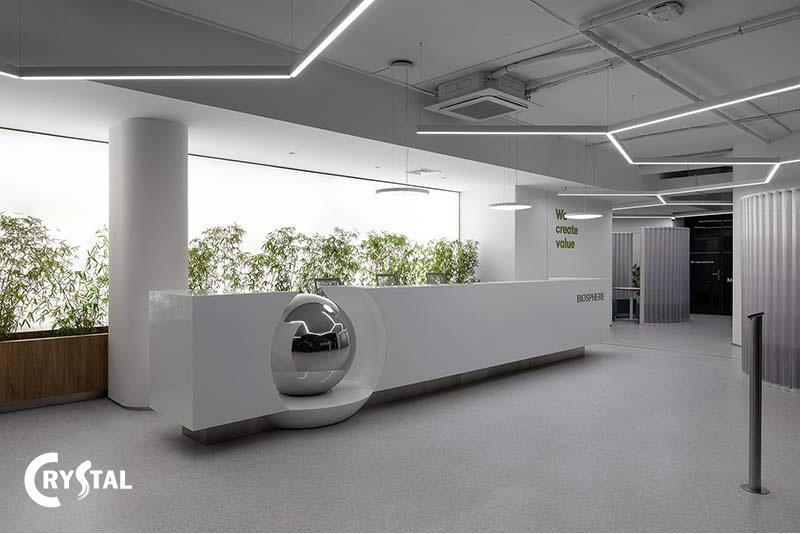 Front desk with minimalist design
The benefits of minimalist office interior design.
Reduce costs for investors.
The workspace must have specific furniture, decorations, and materials. If you are a small startup, calculating these costs will be an extremely tiring process. Minimalist office design will avoid most of the above disadvantages by keeping the office space neat and simple. The economic advantage that the minimalist office design style gives you is extremely useful. This style allows you to save your money and use it for more important things.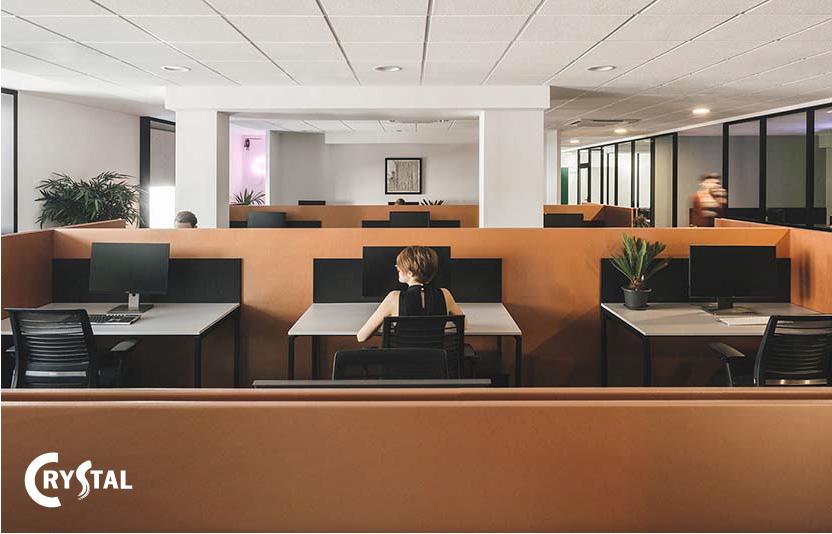 Open working space with compact design
Increase employees' productivity.
Linking to the above point, using fewer tools also means that the desk will be less indiscriminate. And a tidy desk will make people more in the tendency to do more work. A 2011 survey from Office Depot found that 47% of employees surveyed randomly believed that disorganization and clutter in both task and desk arrangements would lead to a time loss. And another 14% of employees said untidy desk work and untidy work would lead to stagnation, causing the work to pile up to create unnecessary pressure. Another thing is that our brain responds very positively to simplicity and operates better in neat environmental conditions.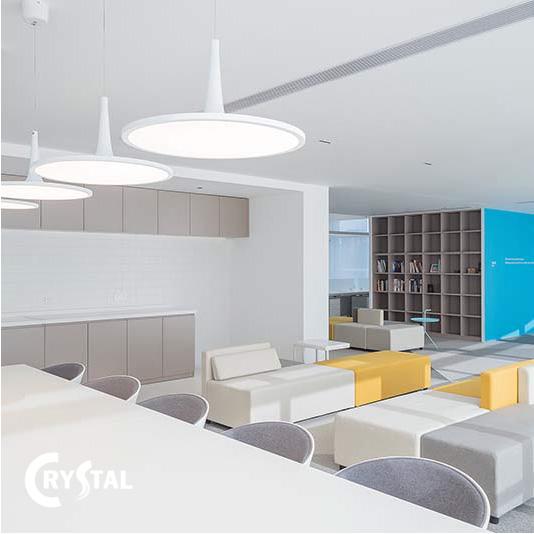 The co-working space in the office is designed neatly
Spacious work place for everyone.
When you are planning to expand your workforce and recruit more. A workspace that can be deployed to more employees and the investor does not have to pay for a larger space is a very attractive thing. Moreover, keeping the office layout and design simple and no-frills will allow you to take advantage of the workspace more efficiently. Or if not, you can still choose to use the space as you like, enjoy a compact, spacious and airy environment.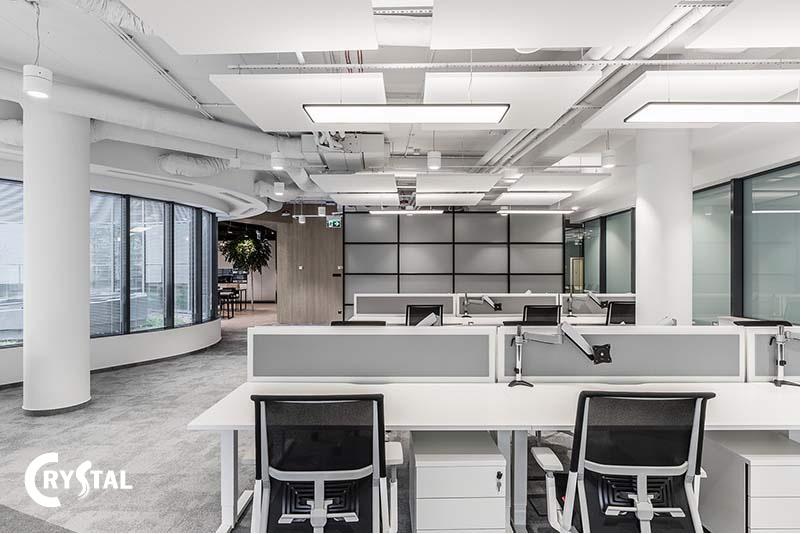 Simple and spacious working area
In any space, at home or work, when everything is neat and tidy, people's minds will feel somewhat soft and can think more clearly. This style not only benefits the layout of the office space but also helps a lot for everyone's spirit. All employees will feel relaxed, comfortable, and relieve the pressure better when working in a minimalist office space.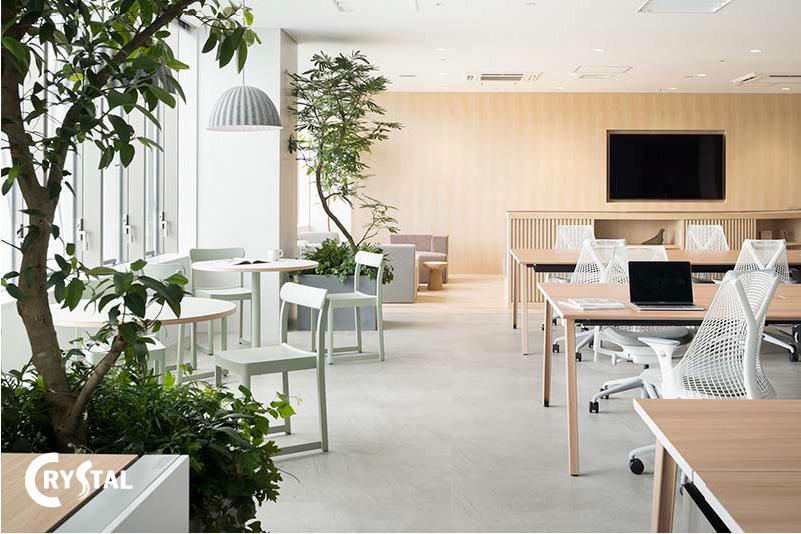 Minimalist workspace with trees
Some beautiful and modern minimalist office interior designs in 2020.
Below will be some designs to prove that minimalist style is not as simple and boring as people think they are.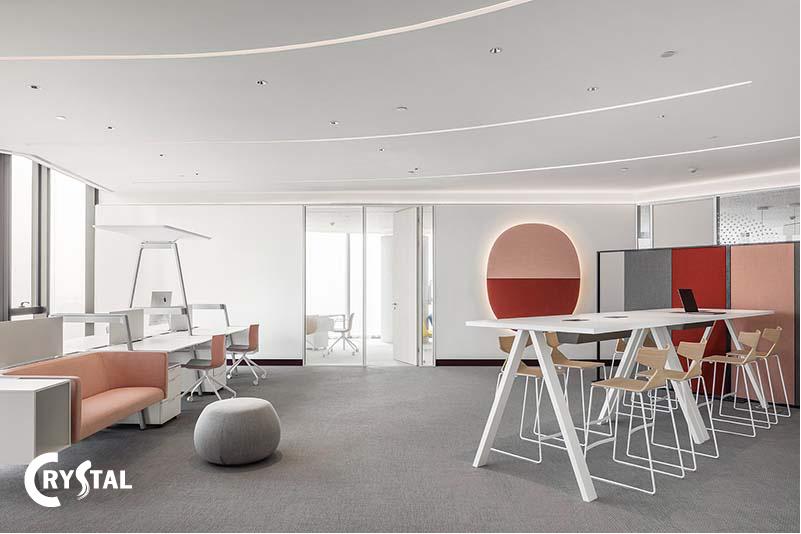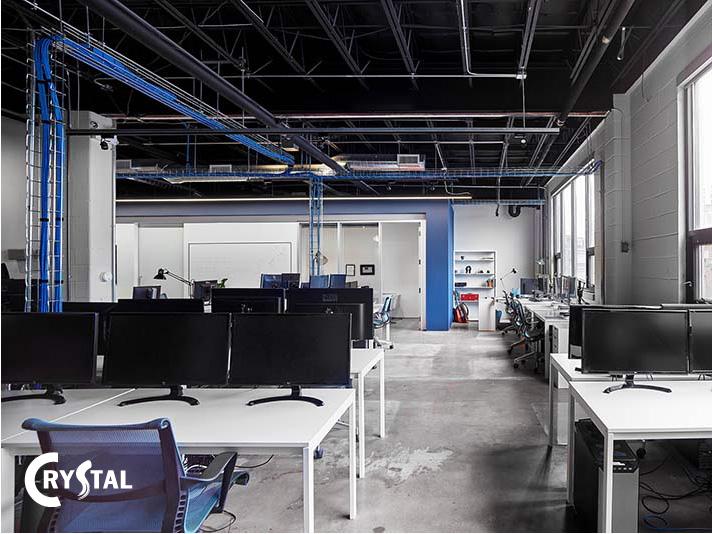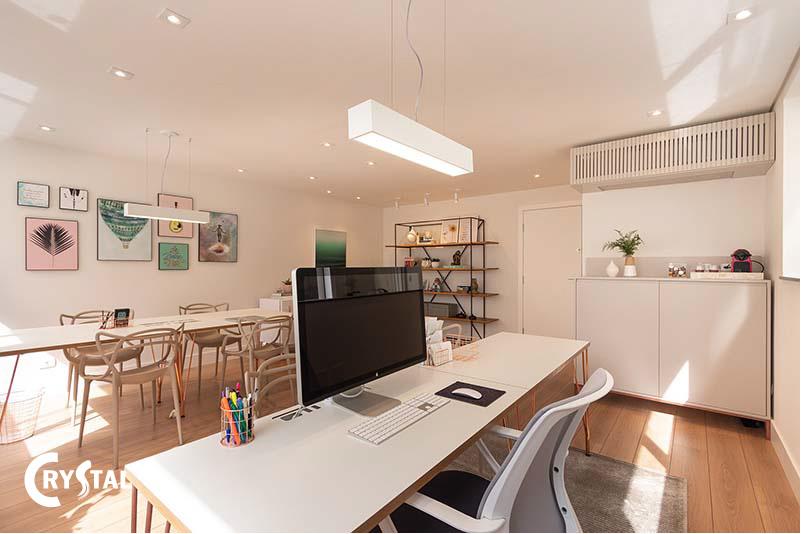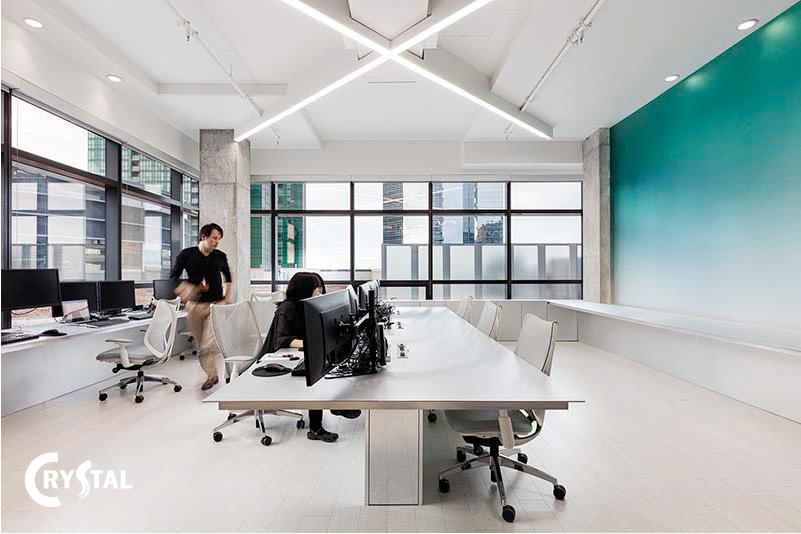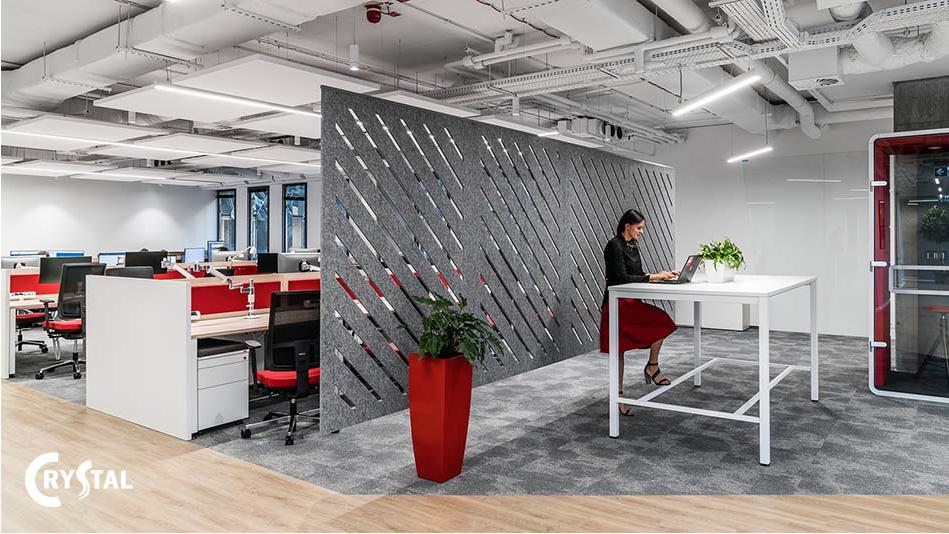 Crystal Design is always aiming for perfection and constantly progressing, we make creative designs that surprise everyone. These minimalist office styles have new and innovative color combinations in professional office interior design. Hope you can take inspiration from the above designs and choose the right design that can express your company culture.
We can make these designs and combine them with your needs so that the office will show your company culture. If you need office interior construction package services, please contact Crystal Design via Hotline: 0906317386. With more than 23 years of experience in the field and 1200 projects implemented by our company, Crystal Design is confident to make all the wishes of customers.