Founded in 1997 by a group of Korean and Vietnamese designers, Crystal Design has developed into a prestigious company, leading the office interior design field in Vietnam. Combining the sophisticated aspects of Korean design with elements from Vietnamese influences, Crystal Design has made a unique impression, asserting their influence in the Vietnamese and international market.
Crystal Design's inherent strength lies in its ability to provide top notch services, design consultation, and execute interior construction. These aspects allow Crystal Design to deposit unique values for each project and delivers satisfaction to the customers. Additionally, Crystal Design can also provide high quality furniture made from natural and environmentally friendly components designed by famous Korean designers for both domestic and foreign customers. With more than 20 years of experience, Crystal Design has implemented more than 1200 projects. Crystal Design's customers in Vietnam are, typically, large multi-national corporations like: SAMSUNG, LG, CJ, & LOTTE. The unconventional office interior designs of Crystal Design not only create an optimal space according to customer requirements but also show the unique cultural characteristics of each business. It's safe to say all of their clients are pleased with their consistency in consulting and construction.
CUSTOMER'S OFFICES DESIGNED AND CONSTRUCTED BY CRYSTAL DESIGN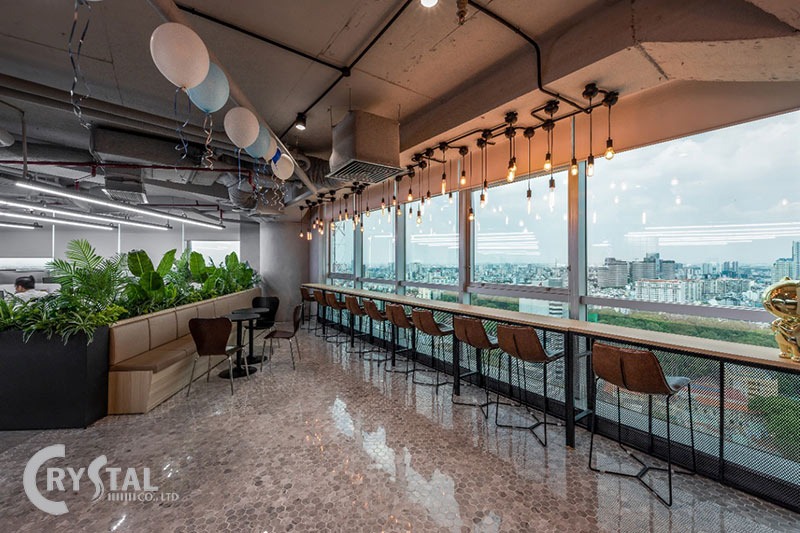 LINE – Get It Office . Saigon Trade Center, 37 Ton Duc Thang st, D.1, Ho Chi Minh city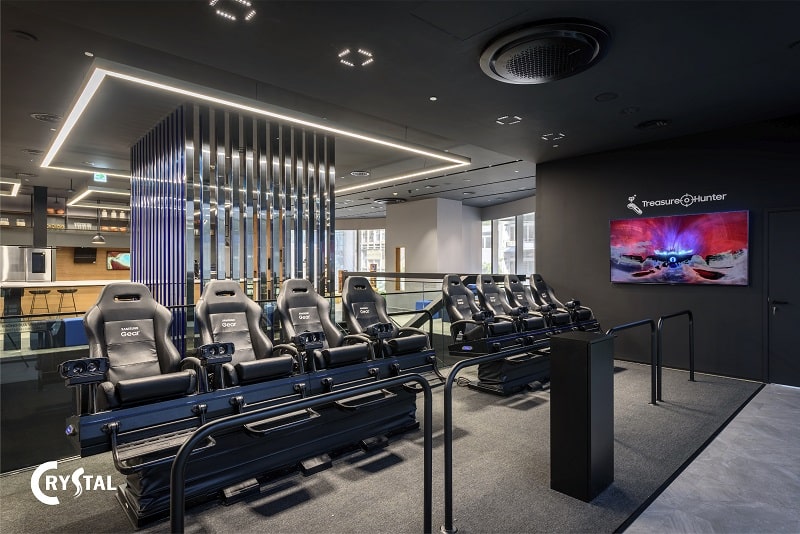 SAMSUNG Showcase. Bitexco tower, 2 Hai Trieu st, D.1, Ho Chi Minh city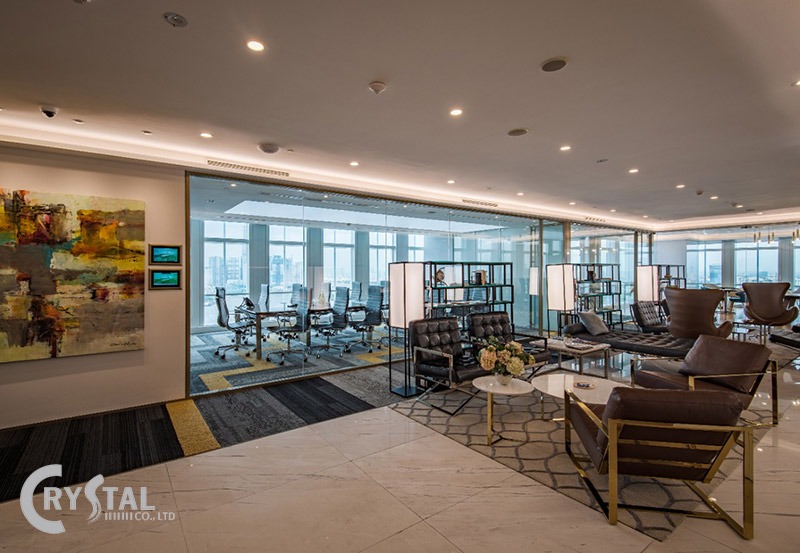 CEO Suite. VCB Tower, 5 Cong Truong Me Linh, D.1, Ho Chi Minh city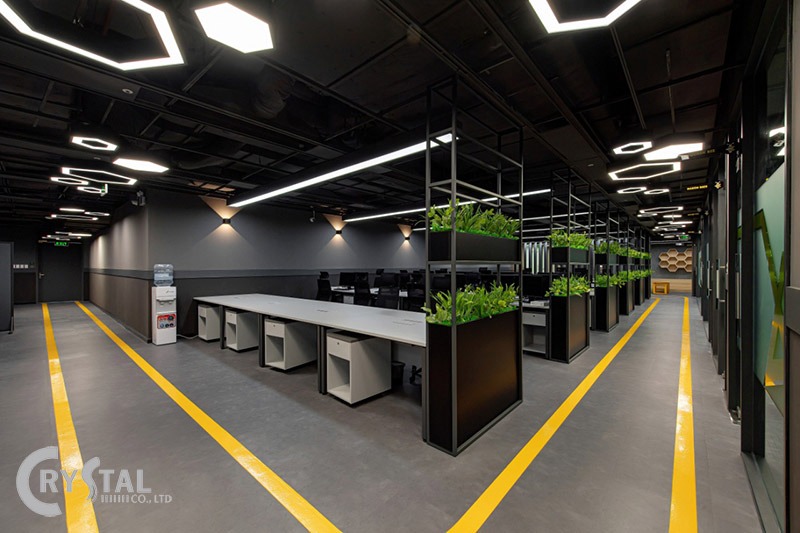 Bombus Hanoi. Charmvit tower, 117 Tran Duy Hung, Hanoi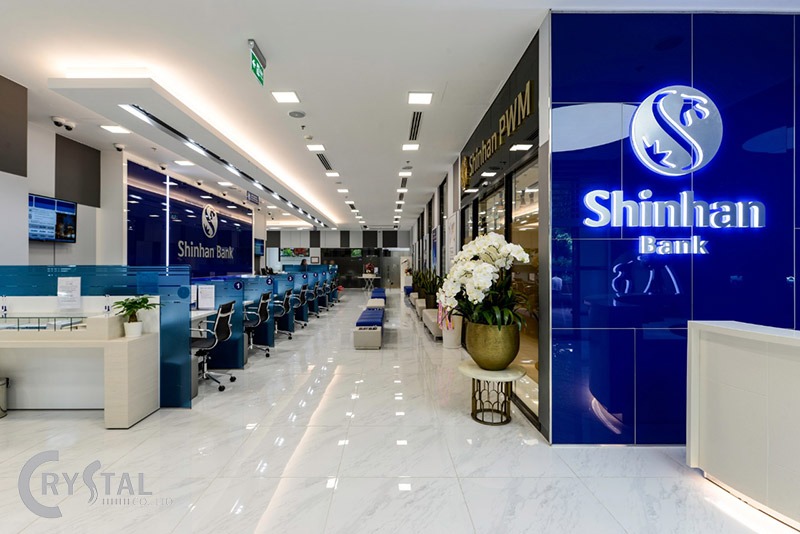 Shinhan bank, M-Plaza Building, 39 Lê Duẩn, D.1, Ho Chi Minh
From a small group of designers, Crystal Design has grown into a business with a team of more than 150 interior designers, architects, engineers, strategists, experts connecting multiple platforms and skills. Not to mention, more than 300 employees working at the factory in HCM, 50 in Hanoi including workers & project managers to ensure smooth operation of the facilities. Crystal Design's headquarter is located in District 9 of Ho Chi Minh City where we have a facility with 5000m2 floorspace and one in Hanoi around 1000m2. All production stages are strictly supervised by our experienced management team. Therefore, Crystal Design's products are always high quality and satisfy hundreds of domestic and foreign enterprises every year.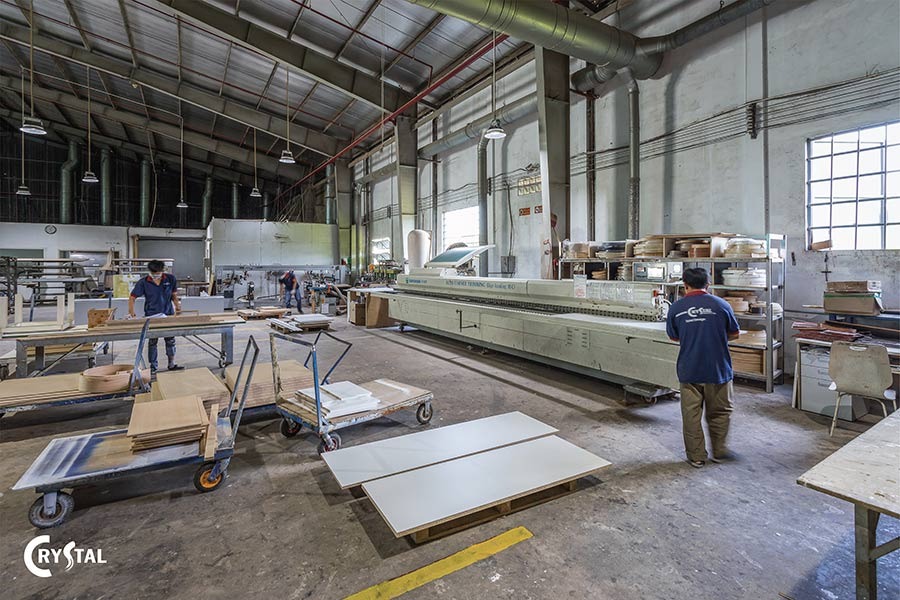 Crystal Design factory in District 9, Ho Chi Minh city
THE ART OF SPACE DESIGN
The human element is always the key factor to the success or failure of all businesses, but how would you feel when coming to work every day and sit into your "working box", staring at your colleague in front of you 8 hours a day for years? The working environment plays a huge role in affecting the working mentality of employees, only when employees are comfortable with their working environment, they can operate at full capacity and achieve high efficiency output. Crystal Design understand the importance of office workspaces, thereby providing solutions to create optimal space designs, creative work environments, and indirectly contributing to creating high job performance for businesses.
WHY CRYSTAL DESIGN?
Crystal Design understands the client's core values and project completion time is extremely important for the success of the business. We have great sets of experiences in providing an office design consultant who always facilitates a sustainable working environment. We are proud to provide domestic and foreign customers with high quality, modern, unique, and environmentally friendly furniture products. As a leading office interior design company in Vietnam, Crystal Design's creative projects enhance the way people interact with their work environment to achieve business goals. Moreover, we know that the office is not only a face to show the class of the company but also a place for employees to work. It is literally where they spend most of their time, therefore any office needs to be professionally designed with eye-catching creativity to inspire work. In other words, the office must show the style and personality of the business, making an important contribution to helping customers and partners deeply remember the company's brand. We always want to bring the best values to businesses, making life at work more comfortable and dynamic. It is the core value of Crystal Design. Here we have everything you need, from interior design consulting to construction, office furniture, the best quality and cost, all done to match the client's timeline.