Unlike other office interior design companies in the field, Crystal Design TPL, with more than 20 years of operation, has our own furniture manufacturing factory located at both headquarters in Hanoi and Ho Chi Minh City.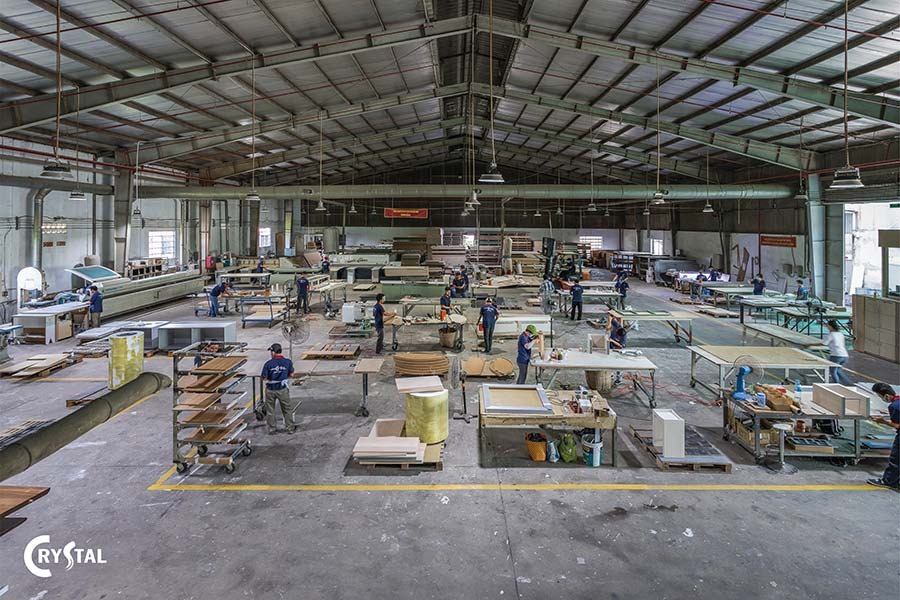 A workshop of immense capacity
TPL is one of the rare office interior design companies that has a workshop for manufacturing custom interior products for customers.This is a massive advantage and has directly contributed to the reputation of Crystal Design throughout the years.
Located right in District 9, next to the company's main office, the workshop is featured with an area up to 5000m2 and a team of more than 300 people comprising of experienced and skilled workers..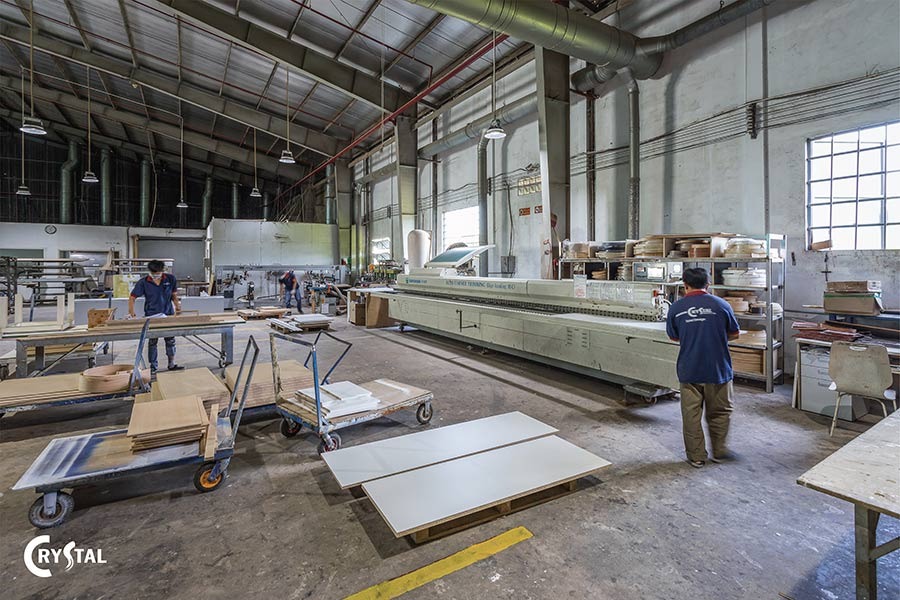 Equipped with modern machinery
Modern equipment
Our workshop is also equipped with state-of-the-art machinery imported mainly from Korea: the edge gluing machine, saws, compressors, drill. And others… We ensure to you that all interior products are made using the highest quality materials with the greatest durability. In addition, we could also fulfill the customer requests to use furniture products imported from Europe, or anywhere else in the world.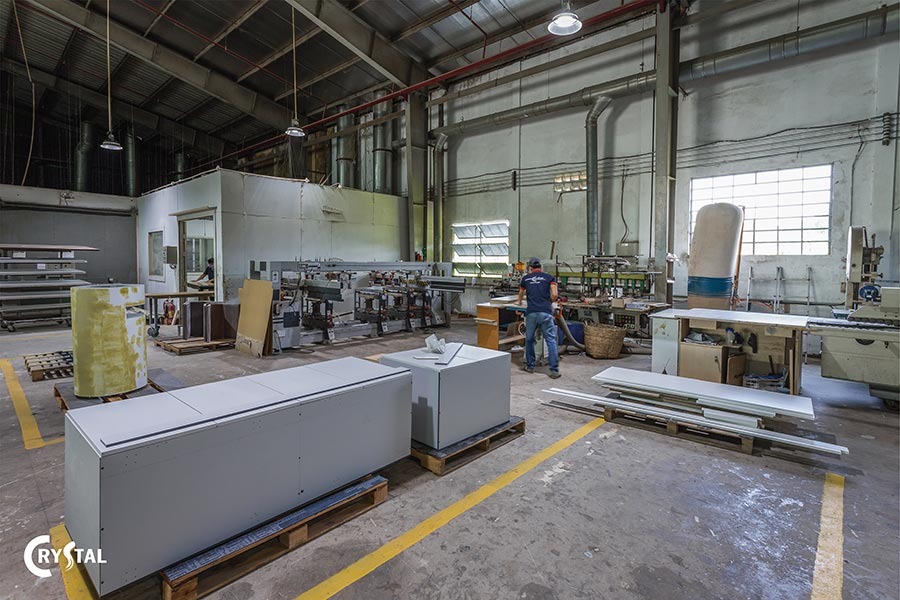 Machines for different uses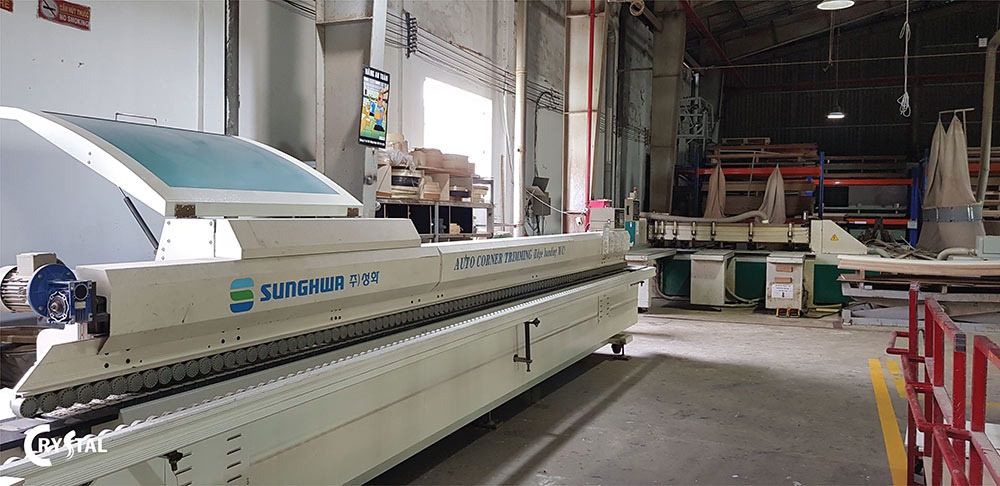 Edge glueing machine imported from Korea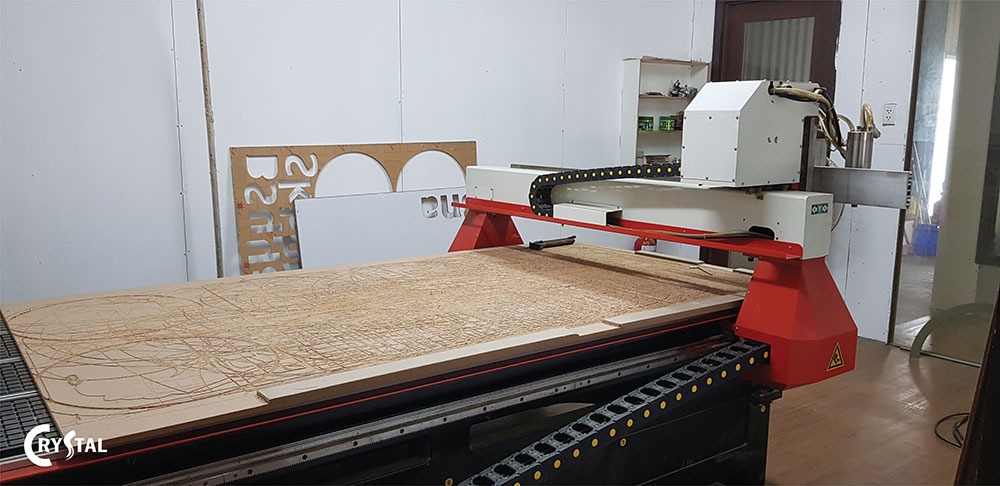 Wood cutter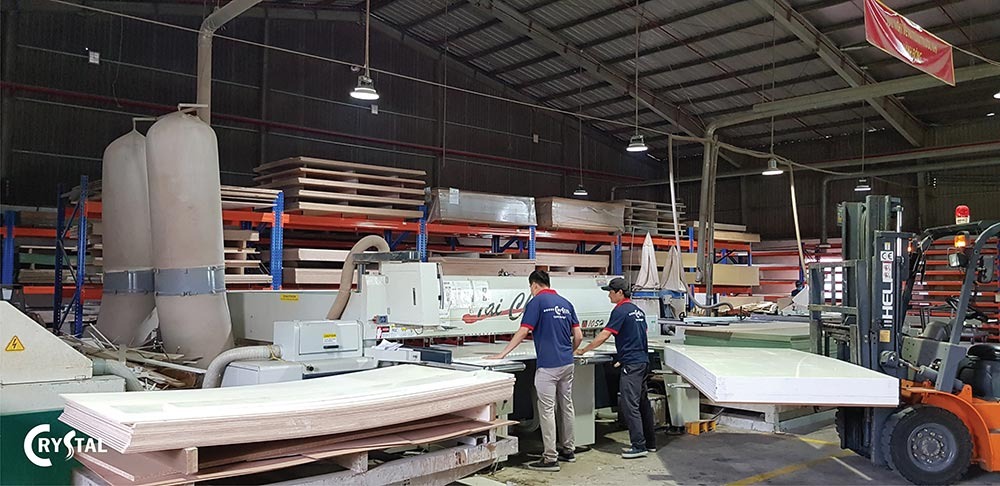 Compressor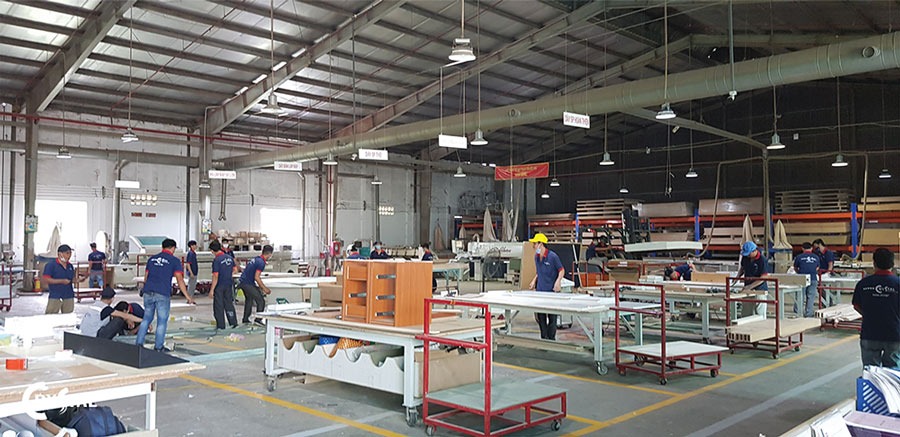 Spacious space inside the workshop
Professional in process
When receiving a project, our company will make a detailed plan to ensure the project is carried out according to our professional process.
– Surveying from the construction division, supervision, offering solutions for interior as well as utility work (electricity, network, water…)
– Updating 2D, 3D ideas from the design department.
– Send Quotation.
– Fast construction process.
All proccess are designed to flow smoothly to ensure that we will not waste our customers precious time.
Handover and warranty
Not only nimble in the fields of office interior design and construct, Crystal Design also has dedicated customer care services and provides warranties. Thanks to the warehouse located next to the factory, thousands of products are imported from all over the world to easily satisfy all customers' needs. Our customer care service is available 24/7 to listen and provide help with your feedback.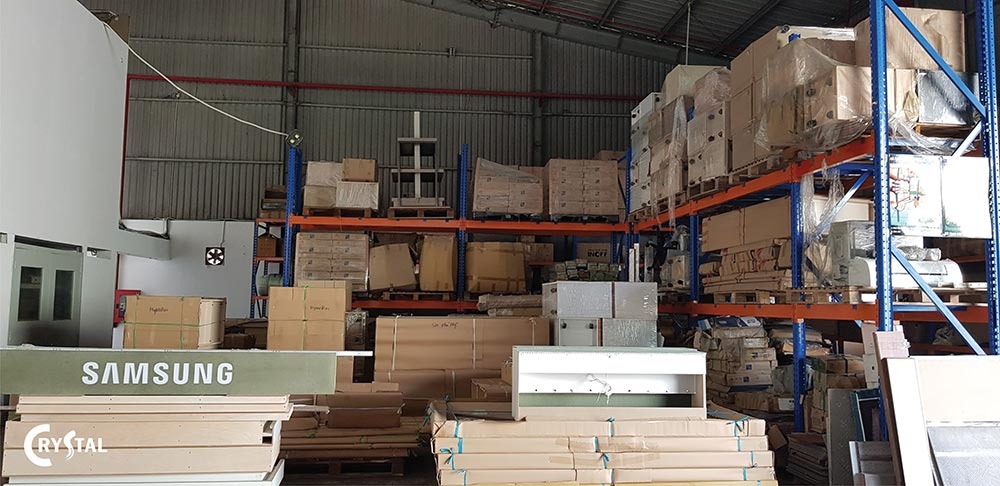 Crystal Design warehouse
Massive customer list
An example of Crystal Design's success lies in it's client list. Crystal Design has earned the trust from many big names such as Shinhan, SAMSUNG, CJ … and most recently, SM TOWN Entertainment. The relationship between Shinhan bank and Crystal Design is a good example. With 15 years of cooperation, Cyrstal Design has completed 80% of all Shinhan projects in Vietnam. Most of the Project use the furniture that were made in the company's factory. All are satisfied with the quality that Crystal Design brings.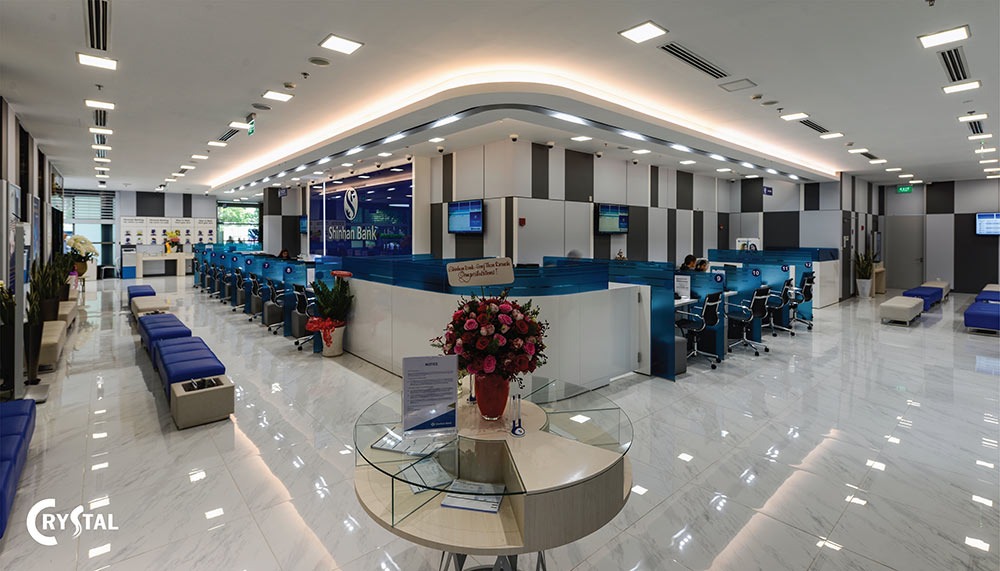 Shinhan M-Plaza District 1, Ho Chi Minh city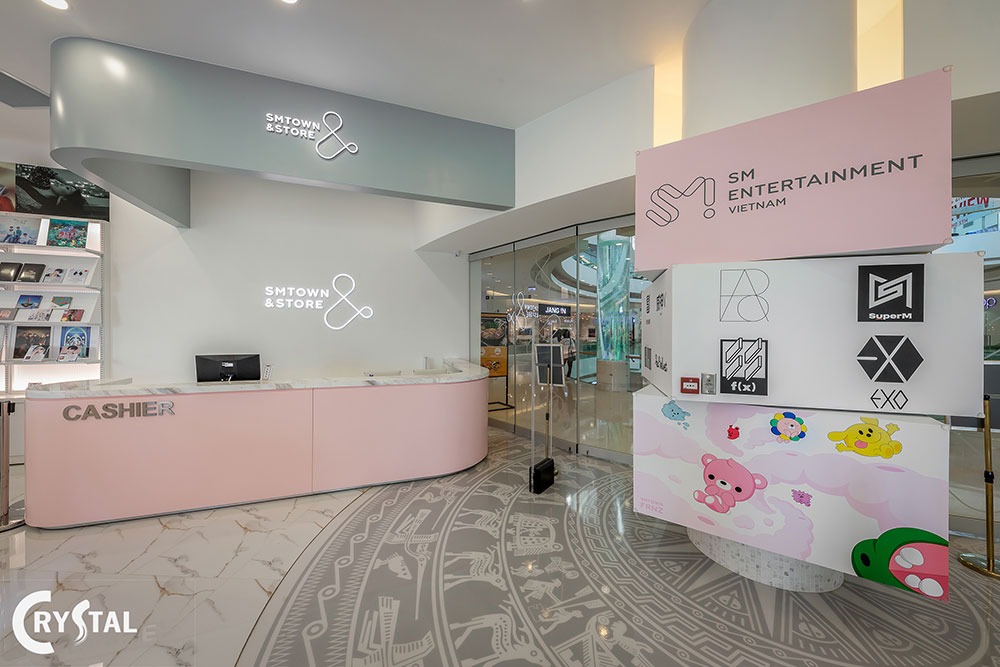 SM TOWN Café District 7,Ho Chi Minh city
Coming to Crystal Design, customers can be assured of the full service that we can bring, from design consulting, construction and to warranty, customer support.
With a team of experienced staff and leaders, strong financial ability, TPL has been completely trusted by customers and entrusted with countless important projects over the past 20 years.