SAMSUNG has chosen Crystal Design as their interior design construction company for their biggest showcase in South East Asia.
SAMSUNG showcase in Ho Chi Minh city
Everyone has heard of the brand SAMSUNG, one of the largest tech-based corporations in Korea and a household name worldwide. SAMSUNG has chosen to put its trust in Crystal Design as their construction company to carry out the SAMSUNG showcase 2019 – a large-scale technology exhibition in Asia. The flagship showcase opened in March 2019 and is the 3rd largest showcase in the world. The SAMSUNG showcase is located right in the heart of District 1 inside the Bitexco financial tower, with a total area of 1,010m2 divided into 2 floors and 18 areas. Using high quality construction materials and accessories imported directly from Europe (following SAMSUNG's standard), Crystal Design has completed the project perfectly within the estimating timeline.
SAMSUNG is a technology corporation with innovative and modern ideas. With that in mind, Crystal Design has launched a unique exhibition center, connecting people with technology & creating an inspirational unique space for users to explore freely. Mr. Suh Kyung Wook, General Director of SAMSUNG Vina shared: "We expected it to be a symbol and a new technological destination of Ho Chi Minh City, a place to meet and resonate with the passion of young people, Samsung Showcase fully conveys the arts and entertainment experience, sports, health, cuisine … all equipped and connected by advanced technology products, and trend leading. Focusing on user experience, Samsung Showcase is the door that opens a new approach, making the most out of future technologies from Samsung, inspiring and awakening the creative potential of the younger generation, help them overcome their own limits".The statement above proves the competence of the office interior design company Crystal Design. Coming to SAMSUNG Showcase, you can not only experience modern products, distinct ideas, but also the art of harmonious interior decoration, with 18 areas decorated with futuristic designs which brings many levels of emotions for visitors.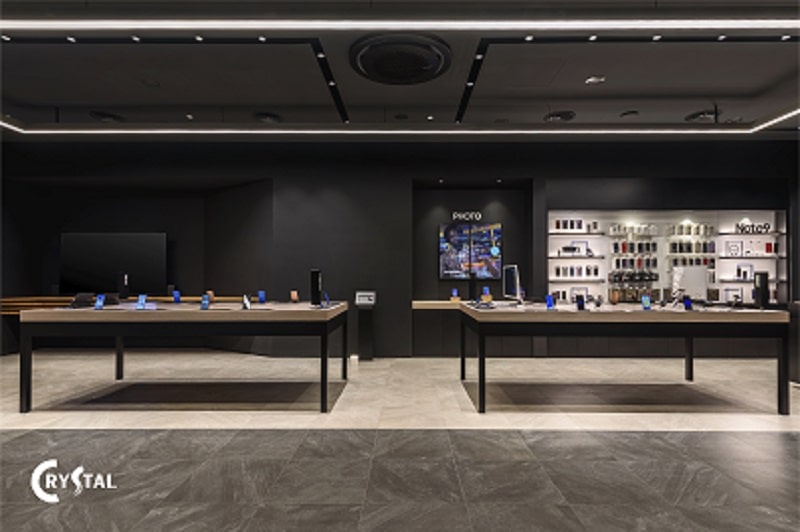 Modern technology products
With different designs varying by area, the SAMSUNG Showcase creates a futuristic space that is luxurious while still depicting the outstanding development of technology that the SAMSUNG Group is researching and developing.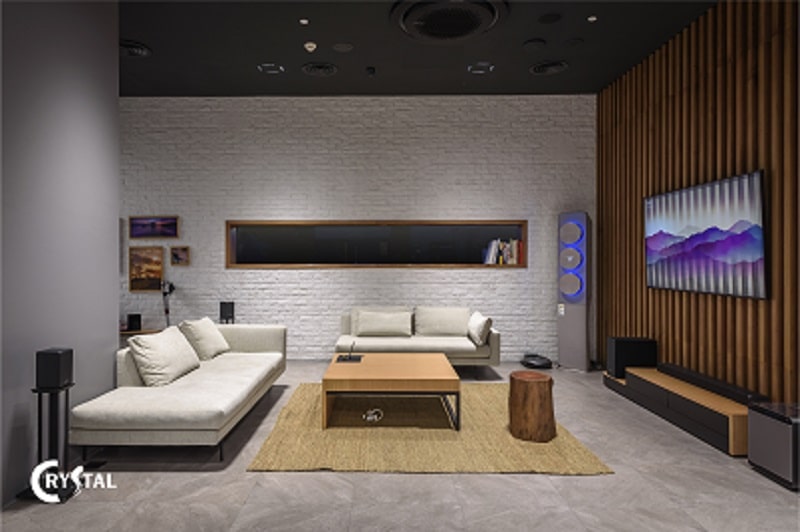 Unique cozy space
The family living spaces are arranged in a simple manner and all are purposefully installed with high-tech equipment. This is done in order to simplify daily life whilst compounding the art of interior decoration. This showcase attracted much attention from art lovers.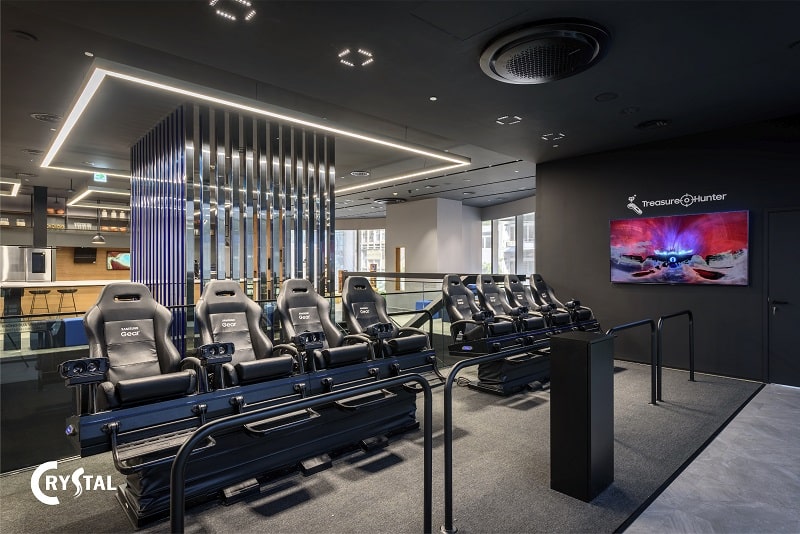 Innovative ideas
The virtual reality & electronic products area is elaborated and placed in a space filled with natural life, making everything in the 4.0 era easier and making it easier for everyone to see. Technology in SAMSUNG is the life-line to success and sustained future development.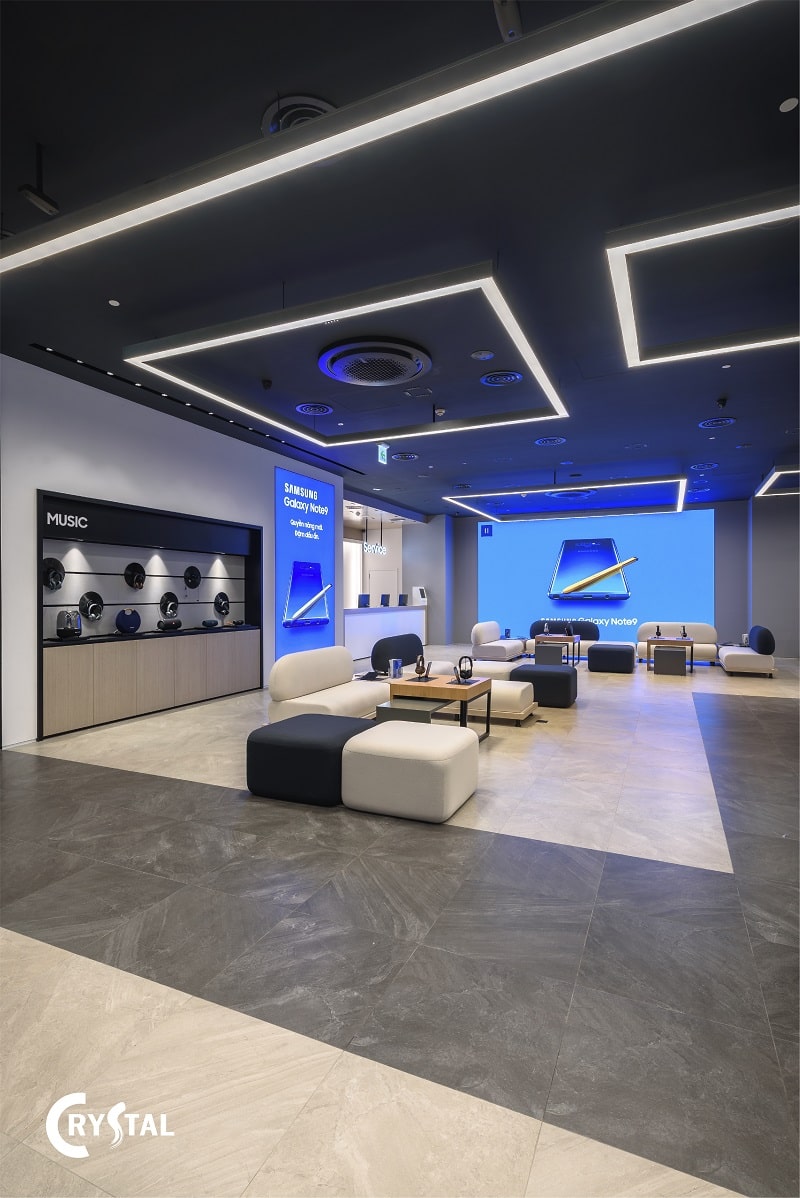 Inspirational space
Not only a place to display the latest products, the SAMSUNG Showcase is also a place to connect people and technology. A space for users to explore the benefits and interesting things that technology can bring; for everyday life.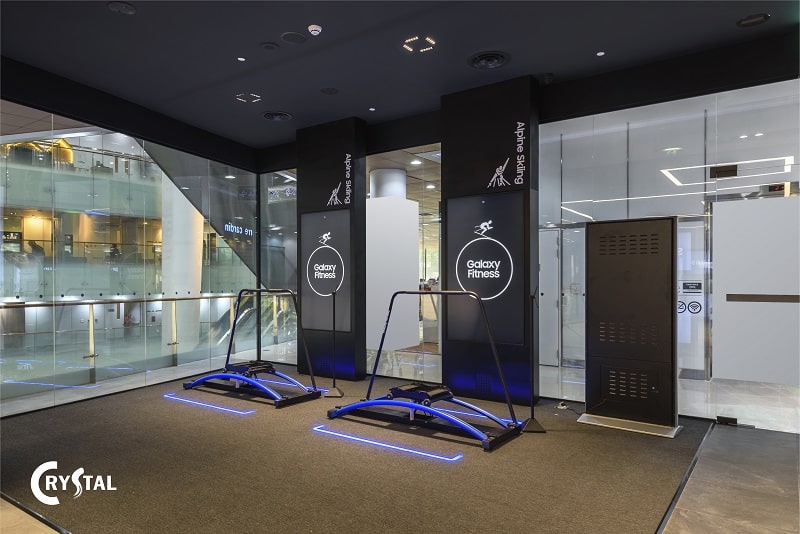 Virtual reality area
SAMSUNG's technology applications are being used for entertainment purposes, helping to bring a more true and interactive experience.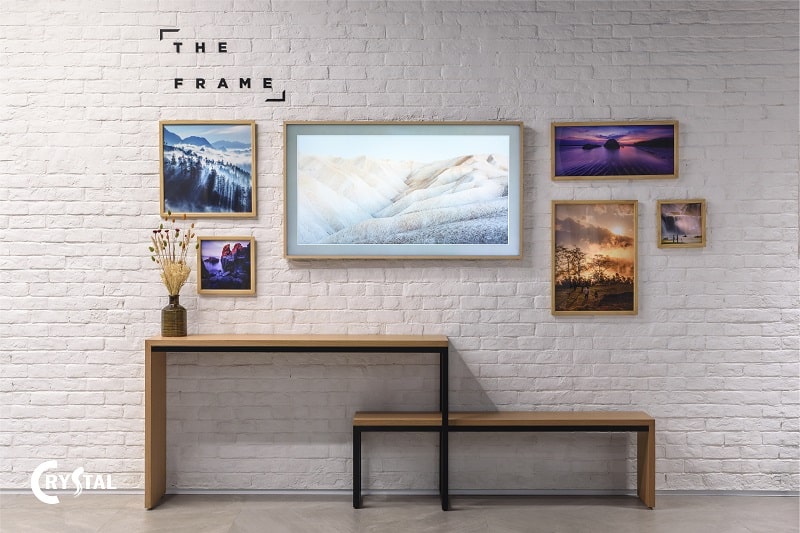 Colorful harmonious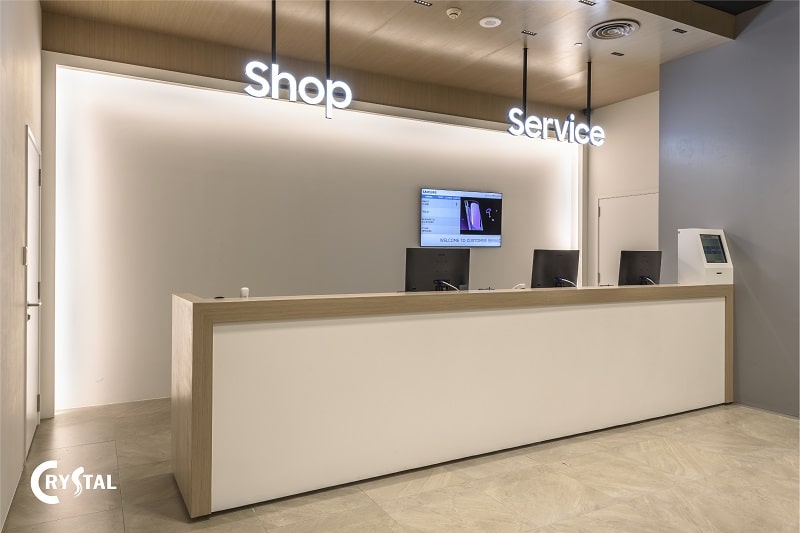 Customer service area
Here, you can find customer care, a comprehensive checking of your devices by SAMSUNG experts. In the meantime, you are free to explore other products and areas. SAMSUNG corporation has been and continues to grow stronger in the world market. SAMSUNG's recent attention to the Vietnamese market shows the remarkable rise of its home industry, which can attract large investors from around the world. Crystal Design understands the importance of interior construction projects for the SAMSUNG Showcase. This is the first large-scale experience center in Asia, the third largest in the world. Previously, SAMSUNG had two other centers located in advanced countries such as the US and Germany on an equivalent scale. This shows the appreciation of the Korean giant for the Vietnam market in particular and Southeast Asia in general. Furthermore, Crystal Design is proud to be a enterprise trusted by SAMSUNG and will become a part of the SAMSUNG Showcase 2019 project. Hopefully in the future, Crystal Design will have more opportunities to cooperate with SAMSUNG in new projects.With over 22 years of experience, over 1200 projects and 300 large and small corporate clients, the office interior design company Crystal Design can confidently affirm that its capabilities are sufficient enough to satisfy even the most demanding customers.