When people talk about working at an office, most of the time they will imagine that place is blocks and blocks of square boring walls. And the thought of working in those isolated blocks makes them feel sick and tired. Simply because what most people think about traditional offices nowadays remains the same after so many years. So, let the prestigious interior design company Crystal Design show you a new angle into the modern offices, through the trend of open-plan office interior design.
What is open-plan interior office design?
Not too long ago, the office environment consists of rows and rows of square blocks stack together, designed to increase the staffs' focus on their work without being distracted. But time has changed, and with time those sturdy blocks have nearly no longer been appreciated.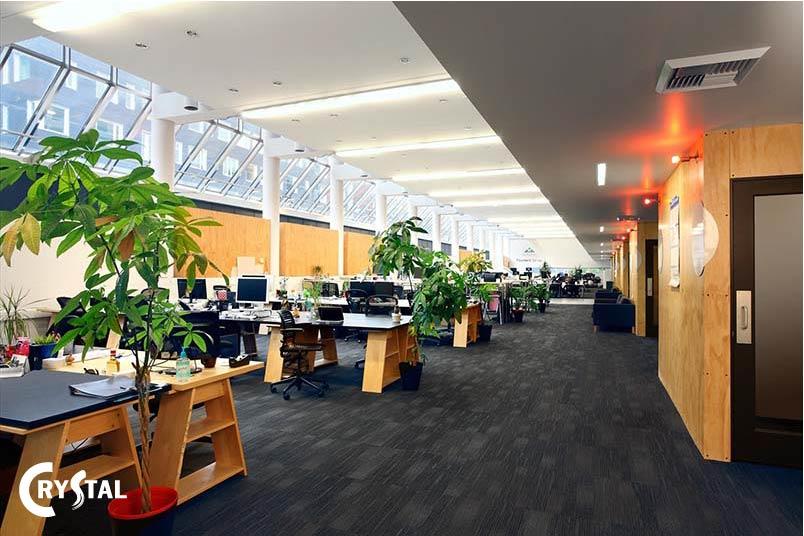 In an open-plan office environment, there will be no partition in certain rooms or closed spaces. Instead, workstations will be placed next to each other, sometimes separated by small walls or plants.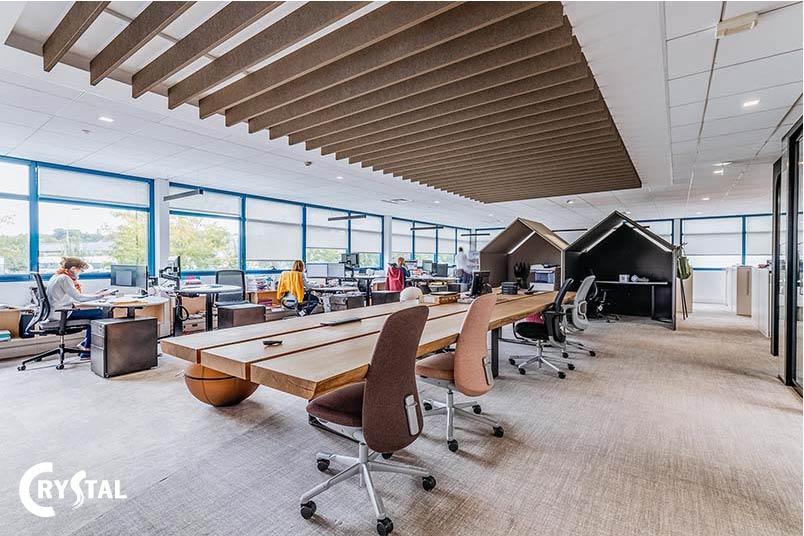 The debate between which style of office you should go for – the open-plan office or the traditional box office has been going on for a long time, but everything always had its reason. Let's accompany Crystal Design to find out why removing the partition of walls seem to increase comfort and efficiency for the staff would be a wonderful upside, but still gets compared to the traditional office style we have all along.
Advantages of the open-plan office design.
Communication and cooperation between staff in open space can be greatly improved. With only a turn of a head, staff could be able to see and communicate with each other about work without having to schedule a meeting. This provides the condition for instantaneous meetings, the cooperation that come naturally in the working environment are one of the elements of an efficient workplace. Steve Jobs once said: "Ideas don't happen in the boardroom, they happen in corridors".
The open-plan office will bring an airy and freshness feeling into space, which helps people be more sociable, thereby increasing employee comfort and happiness. A happy team is a productive team.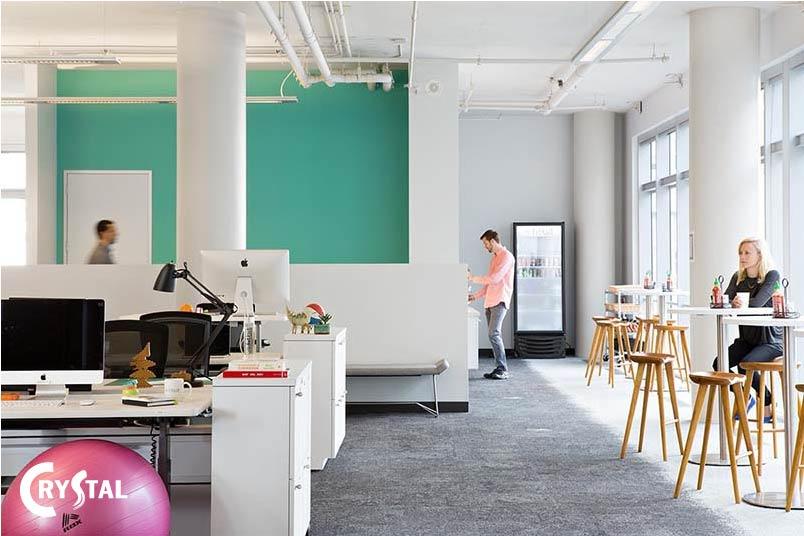 Supervision will also become a lot easier when the managers can swiftly take care and keep an eye on the staff more effectively. There will be no more cases where a manager or supervisor has to run from one office to another to handle problems that arise.
The open-plan office design will save costs for businesses in terms of construction as the utility areas or office supplies will be minimized. The office with fewer partitions also means fewer construction materials as well as time for construction. When the entire office is a shared space, air-conditioning for the entire office at a low cost will not be a problem either.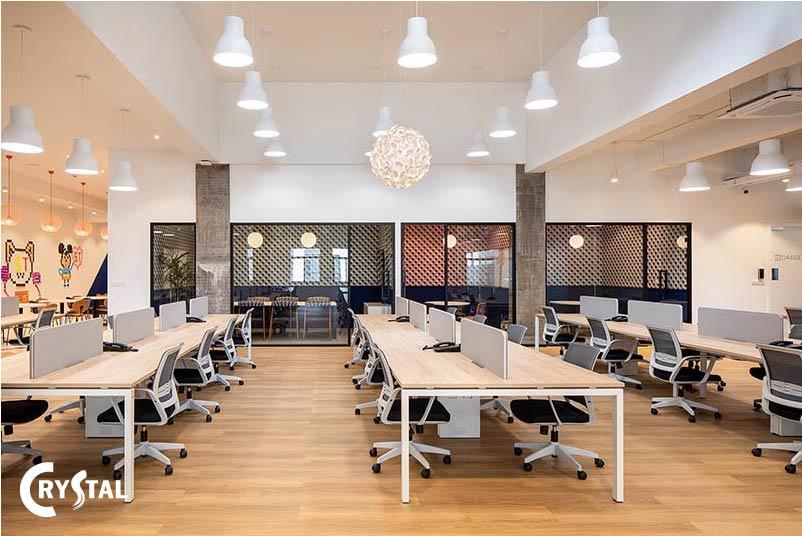 Disadvantages of open-plan interior office design.
In such an office there is still a possibility that an employee will be easily distracted when a lot of noise occurs at the same time. This can lower the efficiency of a lot of staff reason being that focusing on their tasks will be difficult in a highly interactive environment.
Little to none privacy will be a big downside to a lot of staff as well, while in such an environment can be effective for increasing interaction and comfort, there will always be people who need somewhat privacy while working.
There is a high chance that an infected person will infect others in the office. Illness can spread very easily when you sit close to an infected person, which is one of the great minus features of an open office layout.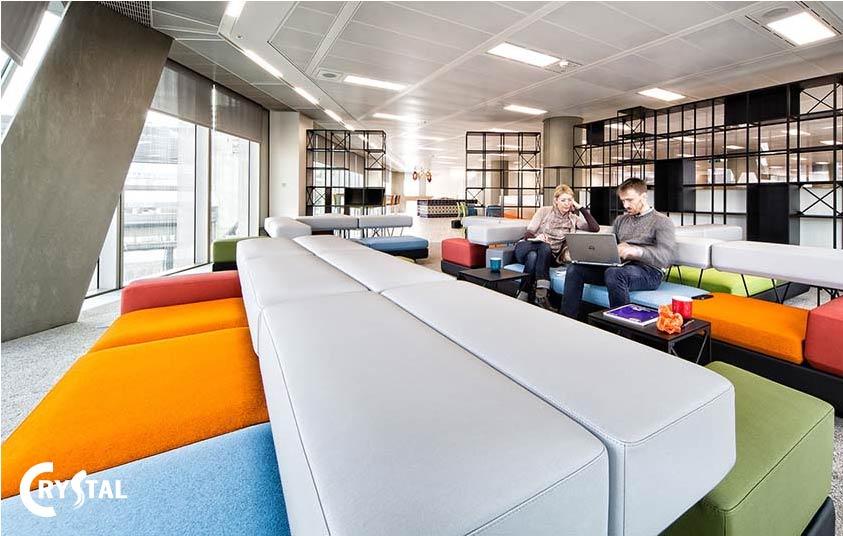 Some of the modern ways for open-plan interior office design in 2020.
Luxury office interior design company Crystal Design presents to our clients some of the interior designs for modern offices in 2020.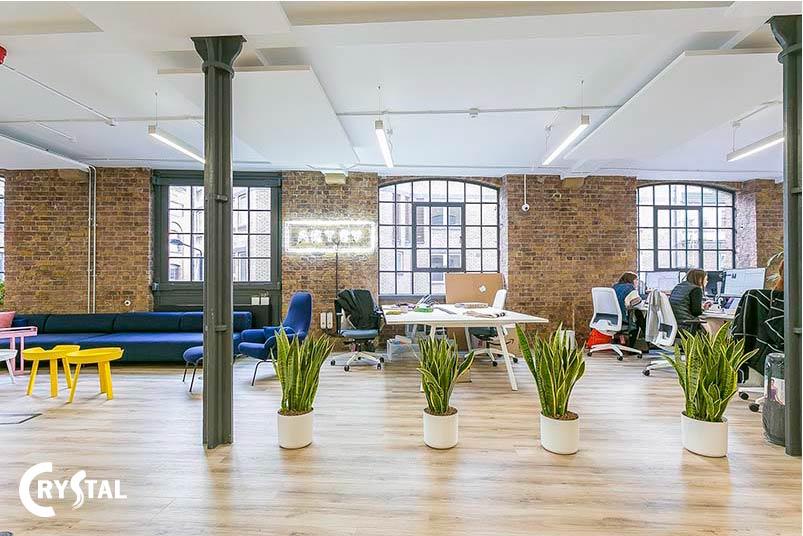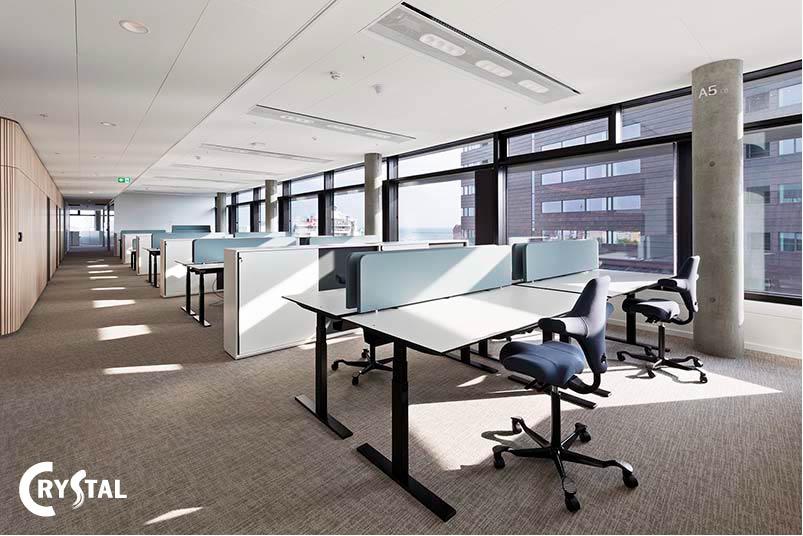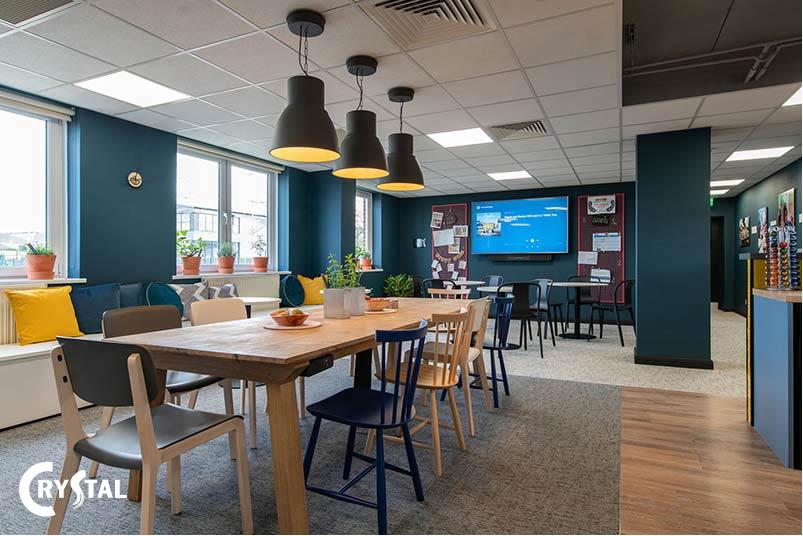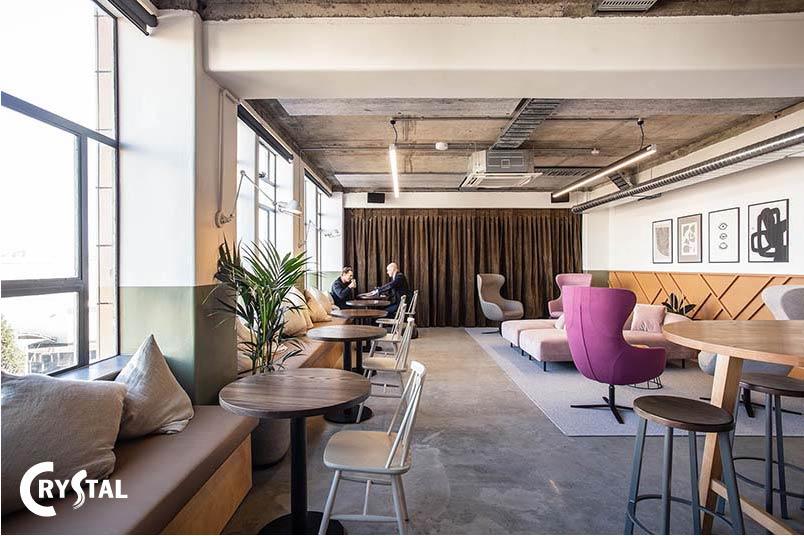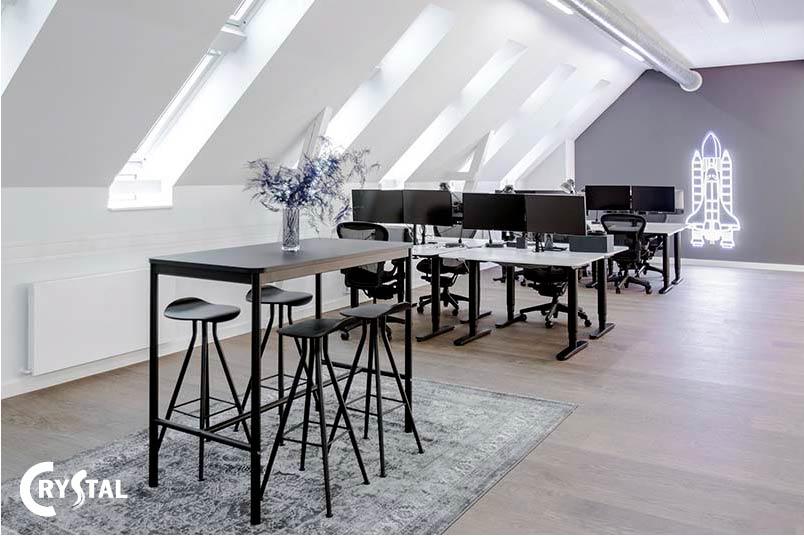 This article aims to share to you the definitions and the benefits this model of office design brings to your enterprise, as well as the goal to help you design your offices into one and only masterpiece. Crystal design is a package office interior construction company in Vietnam that can help you achieve unique luxury office interior design that shows the color of your business. If you are having plans and will be in need of a professional office interior construction company for your enterprise then contact us now for instant consultation through our Hotline: 0906317386.