It is an honor for Crystal Design to become the official office interior design partner of Shinhan for over 15 years, constructing most of Shinhan projects such as Shinhan M Plaza, and the most recently – Shinhan PWM (Private Wealth Management) in District 7, Ho Chi Minh city.
The face of the corporation
The transaction office area shows the face of the bank, the place where one day can receive hundreds of thousands of customers, so the image of the transaction office must always be polished. This is the first area the customers set foot in, which shows the face and potential of the bank, thereby creating prestige and trust for customers as well as businesses for choosing Shinhan Bank.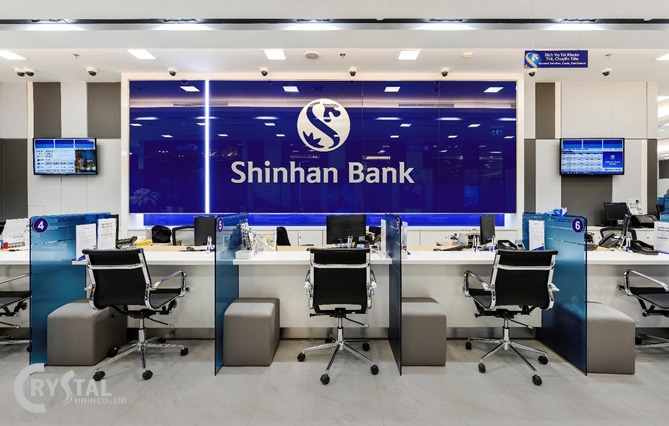 Shinhan M-Plaza bank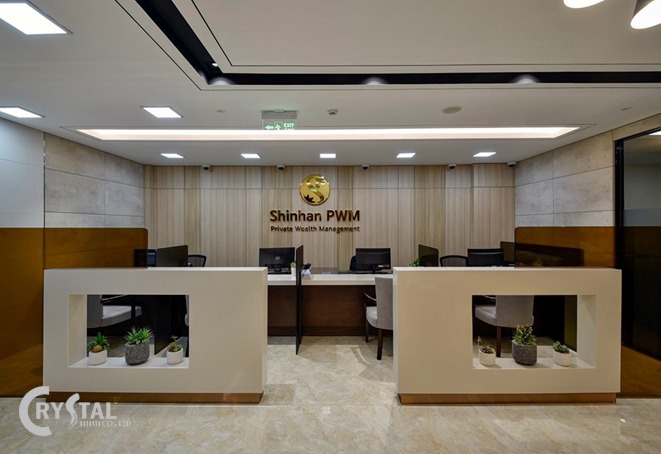 Shinhan Private Wealth Management
Shinhan Private Wealth Management at District 7, Ho Chi Minh City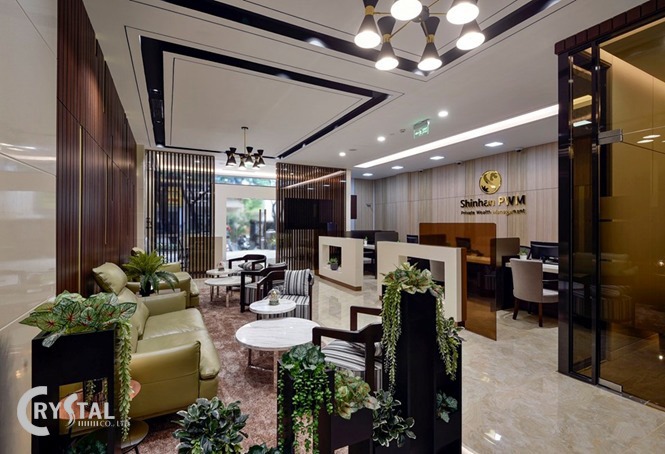 Inside Shinhan Private Wealth Management bank, D7
"By launching PWM Client Center, we hope to bring customers the best service in the transaction process, along with top quality asset management services", Mr. Shin Dong Min – Director of Shinhan Vietnam. This is a large-scale project with a total area of nearly 1500m2, all undertaken by Crystal Design. With its luxurious design, Shinhan PWM bank offers one ideal meeting space for high-end customers.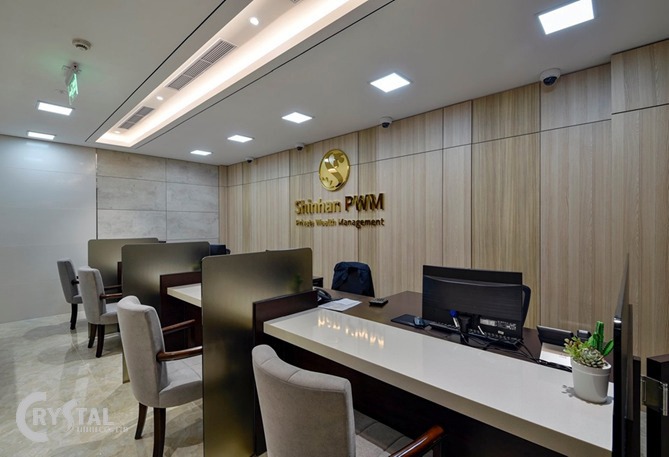 High-end custormer asset management area
Coming to PWM center, customers will receive direct advice from the personal property management department in Korea through direct interactive calls, in a peaceful and comfortable space, support quick settlement and efficiency in financial matters
Classic luxury design
Chosen by well-known customers and big enterprises, Shinhan must present the image of a reputable bank. All rooms and areas of Shinhan PWM are designed with 5-star standards, especially in the lounge area. Stepping into Shinhan PWM, customers will immerse themselves in a comfortable, peaceful and quiet space that seems to be relaxing at a five-star hotel.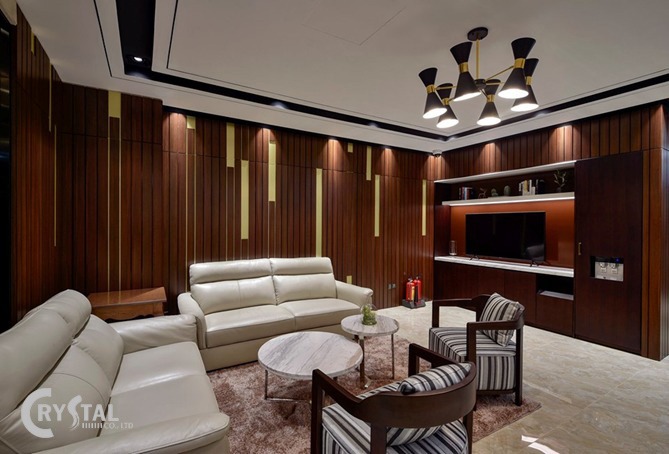 Five stars standard
A high-end service comes with a classy image, capturing that thought, Crystal Design has portrayed the glamor of arranging and decorating the space for Shinhan PWM's office, creating a feeling overwhelmed and luxurious for exclusive customers.
Long-term, reputable partner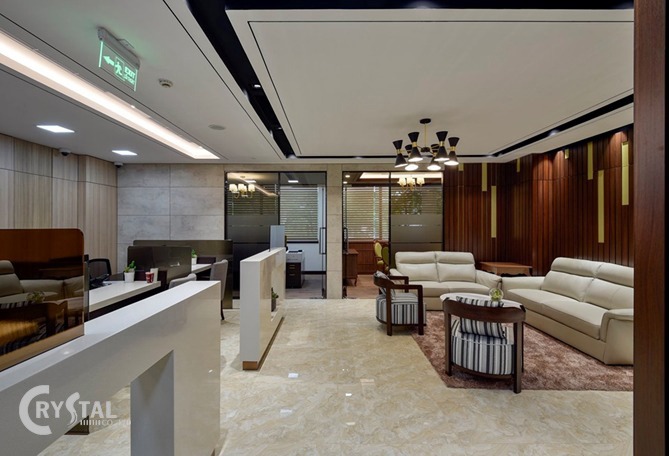 Classy experience
Crystal Design has long been a strategic partner of Shinhan Bank, with the advantage of being an office interior design company by combining Vietnamese and Korean cultures, Crystal Design has been entrusted by the Shinhan Group for more than 15 years and always. with every new project implemented, TPL is always the chosen name.
Big company always has big ambitions. Crystal Design is constantly improving and developing both in concept, design, and construction to become the number one enterprise in Vietnam.